Expert hearing & balance care
Need to make an appointment?
Audiology (Hearing)
Hearing Rehabilitation Therapy in Mankato
If your hearing loss has affected your ability to communicate, hearing rehabilitation therapy can help. It may involve instruction in communication strategies, speech reading, auditory training, vocational counseling, training on environmental modifications and counseling and instruction for family members.
Adult services
Services include assessment of conversational fluency and communication handicap.
Pediatric services
Hearing "habilitation" is the term used when the person receiving the services is a child, and may include speech perception training, communication strategies training, family training and interventions related to speech, language and educational development.
How you hear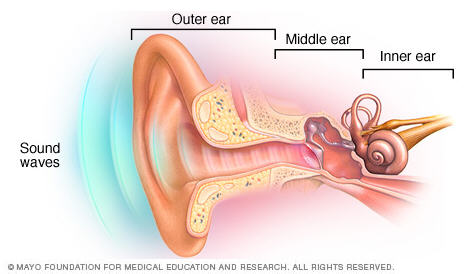 The ear is made up of three primary parts: the outer ear, middle ear and inner ear. Each selection is composed of structures that play distinct roles in the process of converting sound waves into signals that go to the brain. Learn more about the parts of the ear and how sound travels to your brain.