Need to make an appointment?
Mobile Health Clinic in Lake Mills
Mayo Clinic Health System in Lake Mills is committed to providing expert care where you and your family need it. Whether you are seeking routine or preventive care, we have convenient and safe options available, including virtual or in-person appointments with mobile clinic care. Video appointments are offered with Mayo Clinic experts, close to home.
Dates available
The dedicated Lake Mills care team has been managing the mobile unit and is available for appointments two days per week, every other week through November:
Mon., Nov. 27
Wed., Nov. 29
Video appointments
Video appointments on our Mobile Health Clinic are available by appointment only for these services:
Acute illness/infection
Anticoagulation/INR checks
Chronic disease checks
Immunizations
Medication refills and checks
Pacemaker checks (virtual)*
Pediatrics*
Preventive services
Specialty consults (virtual)*
Sprains and fractures — If casting or imaging (X-ray/CT/MRI) is required, you may be referred to a brick and mortar facility.
Wellness visits
*Any Mobile Health Clinic visit may be subject to a referral to a Mayo Clinic Health System facility. Labs with immediate results are not available.
Virtual tour**
Take a 360° tour of the Mayo Clinic Health System's Mobile Health Clinic floorplan. Use your mouse to click and drag to explore this 3D virtual tour.

**Tour is for illustration purpose only and may not be the exact representation of the final Mobile Health Clinic.
Mayo Clinic Health System in Lake Mills is part of a network of health care providers collaborating with Mayo Clinic to provide you the highest quality care when and where you need it — close to home. Our Mobile Health Clinic is designed to serve you and your family's health care needs in a friendly, comfortable setting.
Locations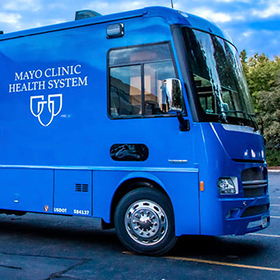 Mobile Health Clinic
309 S. 10th Ave. E., Lake Mills, IA 50450
Clinic Hours:

Mon-Fri:

8:00 AM - 4:00 PM

Bi-weekly
Providers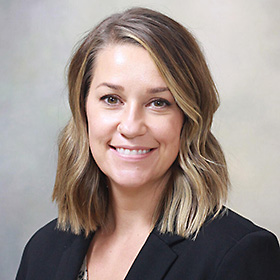 Jolene Helgeson, APRN, C.N.P.
Family Medicine, Mobile Health Clinic, Primary Care