Need to make an appointment?
Neurology
Neurology
Mayo Clinic Health System – Northland in Barron provides neurology care for patients of all ages. Our local team of neurology experts specializes in the identification and treatment of conditions that impact your nervous system, including the brain and spinal cord. They also collaborate with a team of specialists in other areas to determine the best and most appropriate treatment option for your individual needs.
Common conditions that may require you to see a neuroscience provider include:
Our team of experts collaborate to provide you whole-person care. We take the time to listen to you, answer your questions and develop a comprehensive care plan that best meets your individual needs.
On-site video visits
Appointments for Neurology are offered via on-site video visits, which reduce the need to travel far and enable patients to receive care closer to home.
For an on-site video visit, patients arrive to their home clinic and a nurse connects them with a specialist by live video. Our innovative technology uses a Bluetooth stethoscope, a USB otoscope and high definition cameras that can move and zoom in for a high-quality physical exams and personal conversation with the specialist.
Video appointments are currently offered at select locations in Wisconsin and Minnesota. Learn more about on-site video appointments.
Locations
Hospital and Clinic
1222 E. Woodland Ave., Barron, WI 54812
Hours:

Mon-Fri:

9:00 AM - 4:00 PM
Providers
David Nye, M.D.
Neurology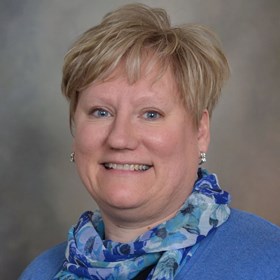 Kerri Crank, N.P.
Neurology