Need to make an appointment?
Sleep Medicine
Common Sleep Disorders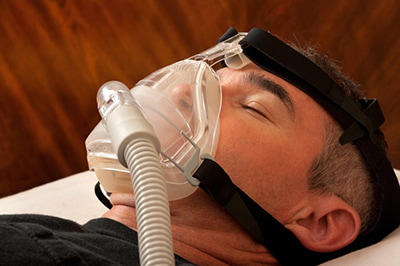 Sleep disorders are changes in the way you sleep. Some common sleep disorders are insomnia, narcolepsy, restless legs syndrome, sleep apnea, sleepwalking and snoring.
A sleep disorder can affect your overall health, safety and quality of life. Sleep deprivation can affect your ability to drive safely and increase your risk of other health problems.
Some of the signs and symptoms of sleep disorders include excessive daytime sleepiness, irregular breathing or increased movement during sleep and difficulty falling asleep.
There are many different types of sleep disorders. They're often grouped into categories that explain why they happen or how they affect you. Sleep disorders can also be grouped according to behaviors, problems with your natural sleep-wake cycles, breathing problems, difficulty sleeping or how sleepy you feel during the day.
Learn more about the common types of sleep disorders:
Insomnia — Insomnia is a common sleep disorder that can make it hard to fall asleep, hard to stay asleep or cause you to wake up too early and not be able to get back to sleep. You may still feel tired when you wake up. Insomnia can sap not only your energy level and mood, but also your health, work performance and quality of life.

How much sleep is enough varies from person to person, but most adults need seven to eight hours a night.

At some point, many adults experience short-term (acute) insomnia, which lasts for days or weeks. It's usually the result of stress or a traumatic event. But some people have long-term (chronic) insomnia that lasts for a month or more. Insomnia may be the primary problem, or it may be associated with other medical conditions or medications.


Narcolepsy — Narcolepsy is a chronic sleep disorder characterized by overwhelming daytime drowsiness and sudden attacks of sleep. People with narcolepsy often find it difficult to stay awake for long periods of time, regardless of the circumstances. Narcolepsy can cause serious disruptions in your daily routine.

Sometimes, narcolepsy can be accompanied by a sudden loss of muscle tone, also known as cataplexy, that leads to weakness and loss of muscle control. Cataplexy is often triggered by a strong emotion, most commonly laughter.

Narcolepsy is a chronic condition for which there's no cure. However, medications and lifestyle changes can help you manage the symptoms. Support from others, including family, friends, employer and teachers, can help you cope with narcolepsy.


Restless Legs Syndrome — Restless legs syndrome (RLS) is a condition that causes an uncontrollable urge to move your legs, usually because of an uncomfortable sensation. It typically happens in the evening or nighttime hours when you're sitting or lying down. Moving eases the unpleasant feeling temporarily.

Restless legs syndrome, now known as restless legs syndrome/Willis-Ekbom disease (RLS/WED), can begin at any age and generally worsens as you age. It can disrupt sleep, which interferes with daily activities.

Simple self-care steps and lifestyle changes may help you. Medications also help many people with restless legs syndrome.


Sleep Apnea — Sleep apnea is a potentially serious sleep disorder in which breathing repeatedly stops and starts. You may have sleep apnea if you snore loudly, and you feel tired even after a full night's sleep.

The main types of sleep apnea are:



Obstructive sleep apnea, the more common form that occurs when throat muscles relax.
Central sleep apnea, which occurs when your brain doesn't send proper signals to the muscles that control breathing.
Complex sleep apnea syndrome, also known as treatment-emergent central sleep apnea, occurs when someone has both obstructive sleep apnea and central sleep apnea.

If you think you might have any form of sleep apnea, see your doctor. Treatment can ease your symptoms and may help prevent heart problems and other complications. Learn more about sleep apnea.



Sleepwalking — Sleepwalking, also known as somnambulism, involves getting up and walking around while in a state of sleep. More common in children than adults, sleepwalking is usually outgrown by the teen years. Isolated incidents of sleepwalking often don't signal any serious problems or require treatment. However, recurrent sleepwalking may suggest an underlying sleep disorder.

Sleepwalking in adults has a higher chance of being confused with or coexisting with other sleep disorders as well as medical conditions.

If anyone in your household sleepwalks, it's important to protect him or her from potential injuries related to sleepwalking.


Snoring — Snoring is the hoarse or harsh sound that occurs when air flows past relaxed tissues in your throat, causing the tissues to vibrate as you breathe. Nearly everyone snores now and then, but for some people it can be a chronic problem. Sometimes it may also indicate a serious health condition. In addition, snoring can be a nuisance to your partner.

Lifestyle changes, such as losing weight, avoiding alcohol close to bedtime or sleeping on your side, can help stop snoring.

In addition, medical devices and surgery are available that may reduce disruptive snoring. However, these aren't suitable or necessary for everyone who snores.
There are many ways to help diagnose sleep disorders. Health care providers can usually treat most sleep disorders effectively once they're correctly diagnosed. Call 715-838-1900 to make an appointment with our sleep specialists to discuss your sleep disorder.