Emergency Medicine
Emergency Medicine
When you need emergency care, every minute counts. That's why our Wisconsin verified Level IV trauma care facility in Barron, Wisconsin, offers emergency care close to your home and is dedicated to putting your needs first.
Our Emergency Department provides expert, whole-person emergency care, including:
The Emergency Department is ready 24/7/365 to provide care for all types of emergencies.
You get quality emergency care close to home with our highly trained staff and specialized equipment, along with our connection to thousands of Mayo Clinic experts.
You can expect the same care standards and close communication between our Emergency Departments in Barron, Bloomer, Eau Claire, Menomonie and Osseo.
Our staff is certified in Comprehensive Advanced Life Support (CALS).
During major medical traumas, our staff is able to consult with and, if necessary, transfer care to the trauma and emergency medicine specialists at Eau Claire's Level II Trauma Center.
Telestroke is available to remotely evaluate people who have had or are having a stroke. If we suspect you're having a stroke, we'll use stroke telemedicine technology to connect to a Mayo Clinic vascular neurologist. The vascular neurologist will provide a real-time, audiovisual consultation and evaluation. Having this technology available reduces your risk of stroke-related disabilities.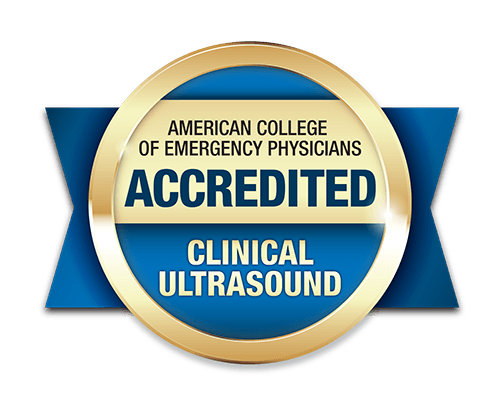 Always call 911 if you have an emergency.
Accredited in clinical ultrasound by the American College of Emergency Physicians
---
This is what you can expect during your visit:
Registration
During registration, you'll be asked to provide your name and birth date so your electronic health record can be retrieved.
Triage
After registration, a triage nurse with evaluate your symptoms and vital signs. He or she also will ask about your current medications. This information helps the team determine how quickly you need treatment. Our priority is safety first, so the sickest patients are seen first. Our priority is safety first, so the sickest patients are seen first.
Waiting room
Depending on your condition and the number of patients waiting, you may be asked to wait in the waiting room before being taken to an exam room.
Exam room
In a private exam room, you'll be examined. Your family members are welcome to stay with you if space permits.
Diagnostic tests
We may order lab tests, X-rays or other tests to help diagnose your condition. It can take up to two hours to get the results of these tests. Our goal is to provide care for you as quickly as possible while keeping you informed and comfortable. Please ask if there is something you need.
Treatment plan
We'll discuss a plan for your treatment with you, which may include:

Discharging you to your home
Keeping you at the hospital for observation
Admitting you to the hospital for further or specialized care
Transferring you to another medical facility

Follow-up
After determining your care plan, we'll instruct you on follow-up care, medication usage and self-care at home. To ensure your care plan is complete, it's important that you understand and follow their instructions.
Patient survey
Following your visit, you'll receive a survey in the mail. Please return your completed survey to help us continually improve.
Please let us know if there is anything that we can do to make your stay more pleasant or if you have questions.
Locations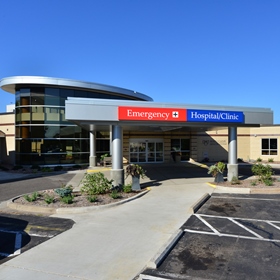 Hospital and Clinic
1222 E. Woodland Ave., Barron, WI 54812