Need to make an appointment?
Mammography
Mammography in Austin, Minnesota
Mayo Clinic Health System in Austin now provides digital mammography for patients needing a mammogram. Having a digital mammogram is very similar to having a traditional film mammogram. However, unlike film mammograms, the images appear on the technologists screen in a matter of seconds, saving time for the patient.
Schedule your mammogram online with Patient Online Services.
New to Mayo Clinic Health System? Schedule with our Online Screening Form.*
*Have your insurance information available, and plan for five to 10 minutes to complete.
The radiologist reviews electronic images of the breast using a high-resolution monitor. The radiologist and your health care provider can adjust the brightness, change the contrast and zoom in for close looks at areas of interest. Being able to manipulate images is one of the main benefits of digital mammography.
Digital mammography produces clearer images. Unlike other parts of the body, the breast is composed mainly of soft and glandular tissue. When breast tissue is X-rayed, it creates an image that looks something like a smoky haze. This can make it difficult to see tiny spots, called microcalcifications, and other subtle signs of early cancer. Digital mammography improves upon film technology and provides superior images for analysis.
Another convenience of digital mammography is it can greatly reduce the need for retakes due to under or over-exposure. This saves time and reduces exposure to X-rays.
Digital images can be transmitted quickly, stored easily and copied without loss of information. They also eliminate the dependence on only one set of original films.
Breast cancer screening includes mammography, annual clinical breast exams by a health care provider and regular breast self-exams.
Locations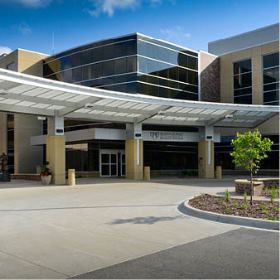 Hospital and Clinic
1000 First Drive NW, Austin, MN 55912
Clinic Hours:

Mon-Fri:

8:00 AM - 5:00 PM