Need to make an appointment?
Obstetrics & Gynecology (OB-GYN)
Provider Choices
Having the right "match" between you and your healthcare provider is an essential part of your pregnancy and baby's birth. That's why we offer expecting parents options of providers, in a variety of locations. More information about obstetrician-gynecologists, family physicians and certified nurse practitioners is listed here.
Obstetrician-Gynecologist Physicians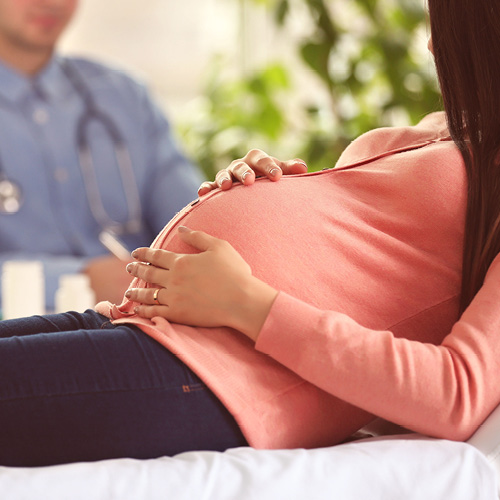 Obstetrician-gynecologists (commonly referred to as OB/GYNs) are specialists in women's care and during pregnancy. The OB/GYN provides prenatal counseling and care, and care during childbirth. OB/GYNs are able to provide medical and surgical management of reproductive-related disorders and diseases. Many women appreciate knowing that if her situation could change or if a cesarean delivery would be needed, the OB/GYN is trained to handle high-risk situations. They rotate through call for deliveries and are available for women who have questions or concerns during non-clinic hours, as well as serve as back-up for high-risk deliveries.

Family Physicians
Family physicians are medical doctors who are specially trained to care for people of all ages. Women who are considering pregnancy can see a family physician for their preconception care, prenatal care and counseling, and care through childbirth and beyond. A family physician tends to be the person who is present during the delivery of your baby. Family physicians also can take care of the medical needs of infants, children, you and your entire family. Many parents appreciate the continuity of the provider who delivered their baby continuing to care for their little ones after they are born.
Obstetrician-Gynecologist Nurse Practitioners
Obstetrician/gynecologist (OB/GYN) certified nurse practitioners are registered nurses with additional education and training who specialize in women's health. Our OB/GYN physicians team up with certified nurse practitioners to provide care during your pregnancy. You will see a certified nurse practitioner for some of your clinic visits and your 6-week follow up visit after delivery. An OB/GYN will deliver your baby.