Specialties, Services & Treatments
Mayo Clinic Advanced Care at Home
The Mayo Clinic Advanced Care at Home program is a virtual care option that allows you to receive Mayo Clinic Health System hospital care from the comfort of your own home. In addition to Mayo Clinic care, you and your family and caregivers receive peace of mind.
Through the program, you will receive these services:
24/7 virtual care

Technology that allows for virtual care
Remote vital signs monitoring
Ability to connect with your virtual care team

In-person advanced practice provider, nursing and community paramedic care
A care plan and schedule designed around your needs
Pharmacy and medication management
Targeted individualized patient education
You will receive these services as needed:
Physical, occupational and speech therapies
IV infusion services
Laboratory testing
Meals and nutrition
Mobile imaging and ultrasounds
Specialty consultations
Watch a video to learn how Mayo Clinic Advanced Care at home works:
How it works
Your care team is led by Mayo Clinic Health System physicians, and includes physicians, nurse practitioners, physician assistants, nurses, and a team of health care and service providers. You will have access to your care team 24/7 anytime day or night. Your care also may include in-home visits by a nurse practitioner or physician assistant, or other health care professionals, as determined by your care team.
During your care, you will be provided with a computer tablet for video visits with your Mayo Clinic Health System care team, a telephone that connects directly to your care team, a personal emergency response bracelet, vital sign monitoring devices, a router for internet access and a backup power supply. Lab tests, mobile imaging like ultrasounds and X-rays, and IV therapies also can be performed in your home.
Your provider will evaluate several factors, including your diagnosis, available support system at home, proximity to the hospital and insurance coverage.
Learn how Mayo Clinic Advanced Care at Home has helped other patients:
Explore these locations for details about Mayo Clinic Advanced Care at Home in your area:
Locations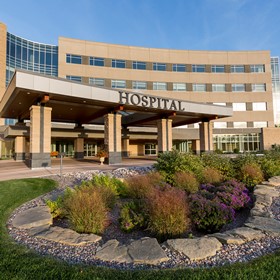 Eau Claire, WI