How Do You Know What Type of Care to Seek? 
All health care professionals want to provide you with the best possible health care in a convenient and timely fashion. That's why care is offered in a variety of settings. Learn more.
Nurse Line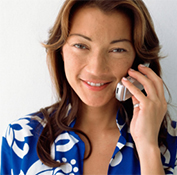 Our nurse line is a convenient way to access around-the-clock advice from our team of expert and caring registered nurses. Our team uses the medical information backed by the expertise of Mayo Clinic to help answer your questions. We'll help you get the right care for your needs, often without ever having to leave your home.
The nurse line offers you:
24/7 call-in access
Help in determining if self-care, a scheduled office visit or immediate medical attention is best for your condition
Prescriptions for some conditions assessed during the phone call, which can be filled at the pharmacy of your choice
When you're having symptoms and aren't sure where to be seen, call us. Our nurse line locations and phone numbers are listed below.
Mayo Clinic Health System's nurse line does not replace calling 911 in an emergency.
Select a nurse line location:
| | |
| --- | --- |
| Location | Phone |
| Arcadia | Call the clinic at 608-323-3373 during regular business hours. You will be routed to the Nurse Line, if appropriate. |
| Barron | Call your primary care provider's office at 715-838-5025 during regular business hours. After hours, call 715-838-3311. You will be routed to the Nurse Line, if appropriate. |
| Bloomer | Call your primary care provider's office at 715-838-5025 during regular business hours. After hours, call 715-838-3311. You will be routed to the Nurse Line, if appropriate. |
| Chetek | Call your primary care provider's office at 715-838-5025 during regular business hours. After hours, call 715-838-3311. You will be routed to the Nurse Line, if appropriate. |
| Chippewa Falls | Call your primary care provider's office at 715-838-5025 during regular business hours. After hours, call 715-838-3311. You will be routed to the Nurse Line, if appropriate. |
| Eau Claire | Call your primary care provider's office at 715-838-5025 during regular business hours. After hours, call 715-838-3311. You will be routed to the Nurse Line, if appropriate. |
| Ellsworth | Call 1-800-628-2538 and ask for the Nurse Line. |
| Glenwood City | Call your primary care provider's office at 715-838-5025 during regular business hours. After hours, call 715-838-3311. You will be routed to the Nurse Line, if appropriate. |
| Holmen | Call the clinic at 608-526-3351 during regular business hours. You will be routed to the Nurse Line, if appropriate. |
| La Crosse | Call your department regular business hours. You will be routed to the Nurse Line, if appropriate. After hours, call 608-785-0940. |
| Menomonie | Call your primary care provider's office at 715-838-5025 during regular business hours. After hours, call 715-838-3311. You will be routed to the Nurse Line, if appropriate. |
| Mondovi | Call your primary care provider's office at 715-838-5025 during regular business hours. After hours, call 715-838-3311. You will be routed to the Nurse Line, if appropriate. |
| Onalaska | Call the clinic at 608-392-5000 during regular business hours. You will be routed to the Nurse Line, if appropriate. |
| Osseo | Call your primary care provider's office at 715-838-5025 during regular business hours. After hours, call 715-838-3311. You will be routed to the Nurse Line, if appropriate. |
| Prairie du Chien | Call the clinic at 608-326-0808 during regular business hours. You will be routed to the Nurse Line, if appropriate. |
| Rice Lake | Call your primary care provider's office at 715-838-5025 during regular business hours. After hours, call 715-838-3311. You will be routed to the Nurse Line, if appropriate. |
| Sparta | Call the clinic at 608-269-1770 during regular business hours. You will be routed to the Nurse Line, if appropriate. |
| Tomah | Call the clinic at 608-372-5951 during regular business hours. You will be routed to the Nurse Line, if appropriate. |