Urology care made personal
Need to make an appointment?
Urology in Sparta
Our urology team in Sparta, Wisconsin, specializes in diagnosing and treating conditions of the male and female urinary tract, and male reproductive system. The team believes in treating you with comprehensive and compassionate care — not simply treating your diagnosis or condition. We will preserve your individuality, privacy and dignity throughout your care with us.
Our urology specialists provide treatment for these conditions:
General urologic conditions:
Male urologic conditions:
Urologic cancers:
If surgery is needed, we offer a full range of surgical treatment options with a strong emphasis on robotic and minimally invasive procedures that promote early recovery and decreased pain. State-of-the-art treatment is available for kidney, prostate and testicular cancers and diseases, as well as urologic trauma and kidney stones.
Locations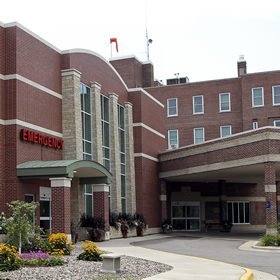 Hospital and Clinic
310 W. Main St., Sparta, WI 54656
Clinic Hours:

Mon:

8:00 AM - 5:00 PM

Tue:

7:00 AM - 5:00 PM

Wed:

8:00 AM - 5:00 PM

Thu:

7:00 AM - 5:00 PM

Fri:

8:00 AM - 5:00 PM


Emergency Department open 24/7.
Providers