Need to make an appointment?
Pulmonology
If you have breathing concerns due to a lung condition, our specialists can help you breathe easier. Our pulmonology team is dedicated to understanding, diagnosing and treating diseases of the lung. Our goal is to provide you exceptional care and the highest quality of life possible.
Our pulmonology team provides care for patients with diseases and disorders of the lung, including:
Bronchiectasis (widening of the airway of the lungs)
Restrictive lung disease
Patients may be scheduled for additional diagnostic testing after an appointment. We typically test patients with:
Overnight sleep oximetry
Polysomnogram (PSG)
Positron emission tomography (PET) scan
Pulmonary function testing (PFT)
Radiology exams, such as chest X-ray and chest computed tomography (CT)
Our Lung Screening Program in La Crosse can help detect if you are at risk for lung cancer.
Facility-to-facility video visits
Appointments for Pulmonology are offered via facility-to-facility video visits, which reduce the need to travel far and enable patients to receive care close to home.
For a facility-to-facility video visit, patients arrive to the clinic and a nurse connects them with a specialist by live video. Our innovative technology uses a Bluetooth stethoscope, a USB otoscope and high definition cameras that can move and zoom in for a high-quality physical exam and personal conversation with the specialist.
Video appointments are currently offered at select locations in Wisconsin and Minnesota. Learn more about facility-to-facility video appointments.
---
Not all services and procedures are offered in this location. In certain cases, you may be connected to services at other Mayo Clinic Health System locations.
Locations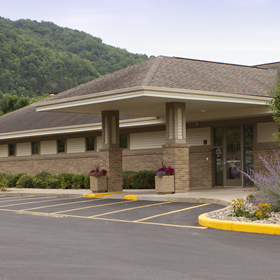 Clinic
800 E. Blackhawk Ave., Prairie du Chien, WI 53821
Hours:

Mon:

8:00 AM - 7:00 PM

Tue-Fri:

8:00 AM - 5:00 PM