Optical Services
If you're in need of prescription eyeglasses, sunglasses, contacts or other eyewear products that are reasonably priced and fashionable, visit the optical store in Owatonna.
Expert providers
Our multidisciplinary team of experts, which include board-certified ophthalmologists and staff in Optical Services, collaborate to ensure you and your family receive the eye care you need.
Products
Large selection of popular brand name eyeglass frames available in all styles, from traditional to fun and funky, in a wide price range for both children and adults.

Single vision, bifocal, trifocal and progressive lenses.
No-line bifocals and thin lenses.
Non-glare lenses.
Transition and tinted lenses.
Magnetic clip-on sunglasses.

Contact lenses: We are able to order most brands of lenses.
Sunglasses: Prescription, nonprescription, sports and motorcycle sunglasses.
Services
Contact lens training.
Personalized assistance as you choose the correct frames for your facial features, skin tone, eye and hair color and face shape to complement you and your prescription.
Prescriptions from other locations can be processed.
Frame adjustments and repairs offered.
Warranty based on brand selection.
Optical store locations:
Albert Lea, MN
507-377-4107
Menomonie, WI
715-233-5100
Austin, MN
507-433-1884
Onalaska, WI
608-392-5022
Caledonia, MN
507-724-3353
Owatonna, MN
507-455-4494
Eau Claire, WI
715-838-5232
Red Wing, MN
651-267-5775
Fairmont, MN
507-238-4312
Sparta, WI
608-366-5178
La Crosse, WI
608-392-9885
Tomah, WI
608-374-1538
Locations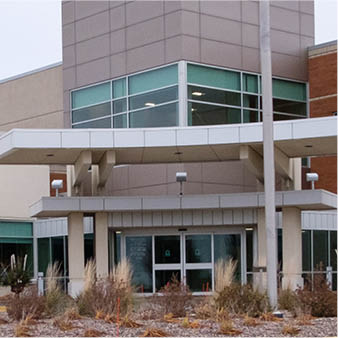 Clinic
2200 26th St. NW, Owatonna, MN 55060
Optical Shop Hours:

Mon-Fri:

8:00 AM - 5:00 PM