Need to make an appointment?
Radiology and Imaging
Patient Online Services
Sign up for Patient Online Services. It's quick and free, and in addition to contacting your provider through secure messaging, you can access all of your test results, see your medical record and manage your appointments. Log in to your patient account now or create an account.
Radiology and Imaging
Sometimes it's the things you can't see that are critical when making a diagnosis or treatment decision. Your health care provider may use imaging tests to view the inside of your body and the area of concern to develop an individualized treatment plan for you.
The Radiology team in Menomonie, Wisconsin, will ensure your visit is a positive experience, focusing on you and your comfort while delivering professional and compassionate care throughout the imaging exam.
A wide range of imaging services are offered, including:
Locations
Hospital and Clinic
2321 Stout Road, Menomonie, WI 54751
Hours:

Mon-Thu:

8:00 AM - 6:00 PM

Fri:

8:00 AM - 5:00 PM
Providers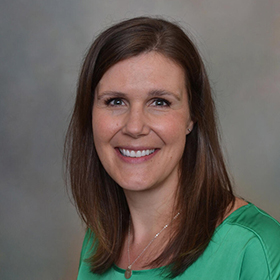 Amy Nikolai, P.A.-C.
Radiology and Imaging