Specialized care for women's health.
Need to make an appointment?
Hospital and Clinic

Hospital and Clinic
Obstetrics & Gynecology (OB-GYN)
Robotic Hysterectomy Services in Mankato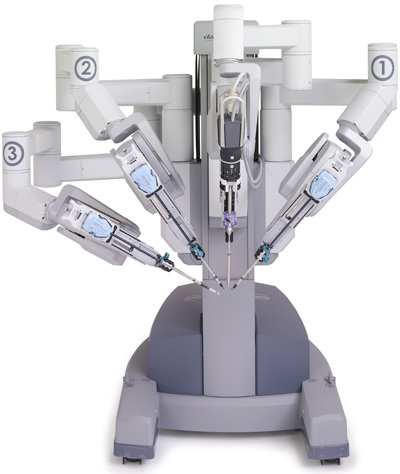 Robotic surgical systems provide surgeons who are performing a hysterectomy an alternative to traditional open surgery and minimally invasive laparoscopy, putting the surgeon's hands at the controls of a state-of-the art robotic platform. The system helps surgeons perform even the most complex, delicate procedures through small incisions with superior precision.
Traditional open gynecologic surgery, using a large incision for access to the uterus and surrounding anatomy, has been the standard approach to many gynecologic procedures for years. However, patients of open surgeries can experience significant pain and trauma, long recovery times, and threats to surrounding organs and nerves.
Robotic hysterectomy can be an excellent choice if you aren't a candidate for a vaginal hysterectomy. Your doctor may recommend a robotic procedure if you have surgical scars or an anatomical irregularity that limit your options. Using robotic surgery, surgeons can perform delicate and complex procedures that may have been difficult or impossible with other techniques.

Surgeons have more flexibility, control and maneuverability using the surgical instruments in robotic surgery than in traditional minimally invasive surgery. The robotic system includes a camera arm and several interactive mechanical arms with joints that work like a human's wrist. From the remote console, the surgeon uses two hand-and-finger devices to precisely direct the mechanical arms at the operating table. He or she leads a trained surgical team during the surgery.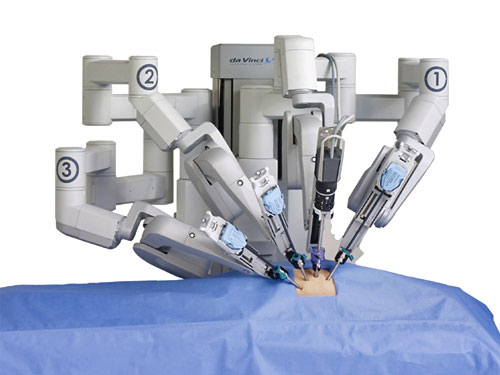 Benefits of robotic surgery for a hysterectomy include:
Less pain.
Less blood loss.
Less tissue trauma and scarring.
Shorter recovery time.
Faster return to normal activities.
Better clinical outcomes in many cases.
Less narcotic use.
How robotic surgery is used for a hysterectomy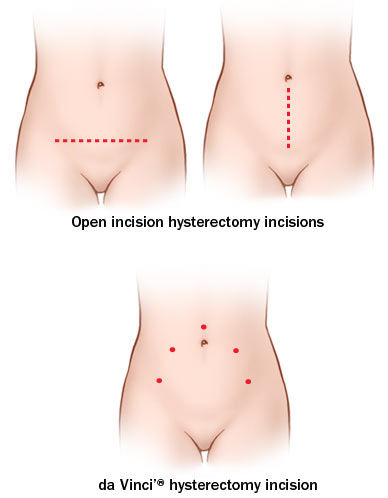 To prepare you for a robotic hysterectomy, your doctor will:
Make five small incisions in your abdomen.
Insert slender surgical instruments through those incisions.
During a robotic hysterectomy procedure:
Your surgeon will use control devices to direct the surgical instruments that remove your uterus.
The robotic system translates your surgeon's hand movements into precise movements at the instrument's tip.
Your surgeon also may remove one or both ovaries, and your fallopian tubes, depending on your condition.
An assistant at the operating table repositions instruments, adds or removes surgical devices, and provides other support to your surgeon as needed.
Members of the anesthesia team continually monitor your condition and comfort.
Robotic surgery also is provided in Mankato by:
Learn which providers in Mankato perform robotic surgery.
Watch Dr. Khalife discuss gynecological robotic surgery in the video below.