Mayo Clinic Store
The Mayo Clinic Store is committed to serving your special health care needs by offering a full range of medical supplies and products. The products we offer are carefully chosen for reliability and value, and include a wide range of medical and post-surgical supplies, health care aids and health information products. We are pleased to offer:
Home-grade hospital beds
Lifeline Program
Lift chairs
Wheelchairs
Lifeline program
Lifeline is an easy-to-use personal response service that ensures that older adults living at home get quick assistance whenever it is needed. Lifeline is there for you when others can't be, 24 hours a day, 365 days a year. It is easy to use and is just a push of a button away.
Locations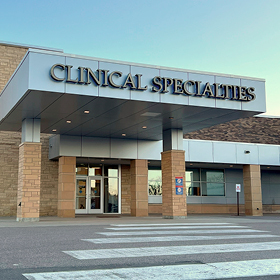 Madison East Center
1400 Madison Ave., Mankato, MN 56001
Hours:

Mon-Fri:

8:00 AM - 5:00 PM

Hours subject to change on holidays.

Bariatric Surgery, Dermatology, Occupational Therapy, Occupational Medicine, Physical Therapy, Plastic Surgery and Speech Therapy: Suite 100AA
Hospice: Suite 324A
Mayo Clinic Store: Suite 100A