Need to make an appointment?
Podiatry in Lake City, Minnesota
Mayo Clinic Health System Podiatry provides expert medical and surgical care to patients of all ages with problems involving the skin, muscles, ligaments, nerves and bones of the foot and ankle.
Schedule your next Orthopedics, Sports Medicine and Podiatry appointment online with Patient Online Services.

New to Mayo Clinic Health System? Create an online account now.
Common problems treated include:
Diabetic and other complex nail care
Ingrown toenails
Plantar warts
Bunions
Hammer toes
Arthritic conditions of the foot
Plantar fasciitis
Flat feet
Vascular wound care - including skin grafting
Diabetic wound care - including skin grafting
Morton' neuroma
Foot pain
Foot fractures and injuries
Forefoot surgery
Podiatry also treats general aches and pain caused by daily and recreational activities, and provides education on preventive medicine, including proper shoe wear and foot care for diabetic patients.
Non-surgical treatments may incorporate physical therapy, medications, braces, pads, orthotics and more.
Surgical reconstruction may be necessary for to improve conditions for some patients. Options include reconstructive foot and ankle surgeries, such as total ankle replacement and toe replacements.
Our Podiatry specialist will take the time to listen to you, have conversations and answer your questions.
Locations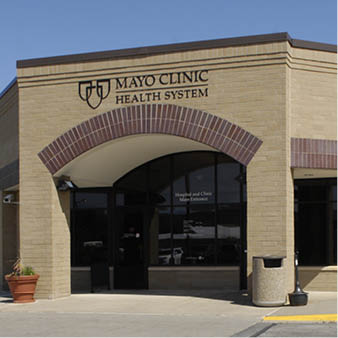 Hospital and Clinic
500 W. Grant St., Lake City, MN 55041
Clinic Hours:

Mon-Thu:

7:00 AM - 7:00 PM

Fri:

7:00 AM - 5:00 PM
Providers