Need to make an appointment?
Occupational Therapy
Occupational Therapy - Lake City, Minnesota
If an injury, disability or illness is affecting your ability to perform everyday tasks, Occupational Therapy can help. Mayo Clinic Health System's occupational therapists are experts at helping people of all ages regain their quality of life. The goal is to maximize your independence and participation in activities of daily living, essential job functions, leisure, school and social pursuits. Availability of specific care and treatment may vary by location.
Recovery is improved when you take an active role completing home exercises and functional activities, learning how to manage your symptoms and pain, and preventing reinjury.
Occupational Therapy care
Occupational therapists provide expert care for:
Cognitive impairment (mild cognitive impairment)
Cubital tunnel syndrome
Disabilities and physical challenges
Forearm and wrist strain or sprain
Fractures of the forearm, wrist and fingers
Multiple traumas
Nerve injuries
Neurological dysfunction
Tendinitis and epicondylitis
Traumatic brain injury and head injury
Visual and perceptual deficit management
Occupational Therapy services
Occupational therapist services include:
Activities of daily living performance
Acute care inpatient therapy
Adaptive equipment
Cognitive evaluation
Hand therapy
Home safety assessment
Individualized evaluation and goal-setting
Neurological rehabilitation
Orthopedic rehabilitation
Splint fabrication and training
Transitional care
Wheelchair positioning
How it works
Occupational therapists work closely with other health care professionals following surgery, wrist or hand injuries, immobilization by splints or casts, or a change in ability to perform everyday activities.
After a thorough evaluation, the occupational therapist and patient create an individualized treatment plan to improve, sustain or restore daily functional activities.
A treatment plan may include:
Home safety evaluations
Range of motion and strengthening exercises
Splinting
Therapeutic activities
Training and education
Locations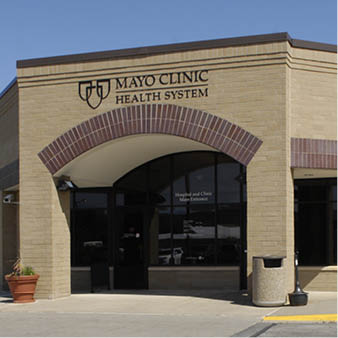 Hospital and Clinic
500 W. Grant St., Lake City, MN 55041
Occupational Therapy Hours:

Open weekdays. Call us to schedule an appointment.
Providers