Need to make an appointment?
Wound Care
Severe or chronic wounds caused by diabetes, poor circulation or other problems, have a better chance to heal if patients are involved in a program of whole body care. But, this kind of treatment can be hard to manage because it involves many different clinicians. That's where our wound care provider comes in.
Our wound care provider is specially trained in wound management. She can treat your wounds and help identify and treat many common causes of chronic wounds.
Pressure ulcers
Neuropathic ulcers
Ischemic ulcers
Venous insufficiency
Traumatic wounds
Surgical wounds
Vasculitis
Burns
We utilize the newest clinical tools for wound healing to speed up the healing process. Most problem wounds respond to basic wound treatments:
Topical wound medications
Specialized dressings
Debridement of non-viable or infected tissue
Compression wrapping
Gradient compression stockings
Off-weighting and pressure reduction
Patient education
In some cases, patients require advanced wound healing therapies such as:
Call 507-333-3300 to schedule an appointment.
Locations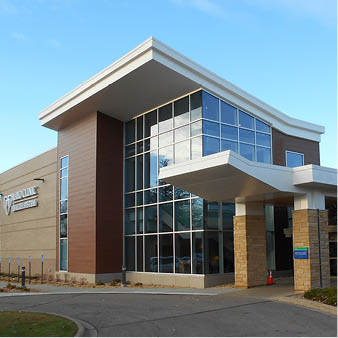 Clinic
300 State Ave., Faribault, MN 55021
Clinic Hours:

Mon-Fri:

8:00 AM - 5:00 PM
Providers