Need to make an appointment?
Speech Language Therapy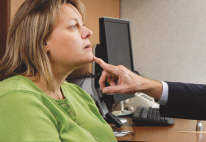 Speech therapy providers assist children and adults who face challenges in understanding or using language, incorrect speech-sound production, stuttering, voice problems or difficulties with eating or swallowing.
Speech therapy includes treatment and services in the following areas:
Teaching patients how to make sounds and improve their voices.
Teaching alternate communication methods, such as sign language, to patients with little or no speech capability.
Working with patients to increase their ability to read and write correctly.
Working with patients to develop and strengthen the muscles used to swallow.
Counseling patients and families on how to cope with communication disorders.
Visit our Rehabilitation Therapies page for more information.
Locations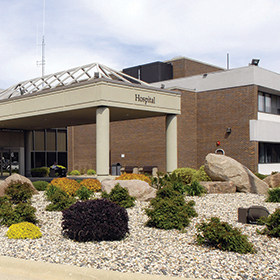 Hospital and Clinic
800 Medical Center Drive, Fairmont, MN 56031
Clinic Hours:

Mon:

8:00 AM - 5:00 PM

Tue:

8:00 AM - 6:00 PM

Wed-Fri:

8:00 AM - 5:00 PM

Clinic hours subject to change on holidays.
Providers