Need to make an appointment?
Same Day Clinic
Call us to schedule a Same Day Clinic appointment. Walk-ins are accepted, patients with scheduled appointments are seen first.
The Same Day Clinic provides treatment for multiple conditions, including:
Colds and flu
Diarrhea
Ear pain
Fevers, coughs and sore throats
Minor allergic reactions
Minor burns
Scrapes and cuts
Skin conditions, including rashes, poison ivy and insect bites
Sprains, strains and simple fractures
Urinary tract infections
Vomiting
We cannot treat these conditions in Same Day Clinic:
Catheter complications
Chest pain
DOT physicals
Medication refills
Physicals
Sexual assault
Stroke
Suicidal thoughts
Well-child checks
Workers' compensation follow-up or return to work
Call 911 in emergencies, or seek care at the nearest Emergency Department.
Check symptoms to reduce worry
Check Symptoms is a free online symptom evaluation tool available 24/7/365. It can give you peace of mind when symptoms start to worry you. Located within Mayo Clinic's patient portal, it allows you to answer a series of targeted questions to evaluate your symptoms and receive a care recommendation.
Locations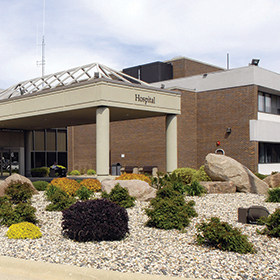 Hospital and Clinic
800 Medical Center Drive, Fairmont, MN 56031
Same Day Clinic Hours:

Mon-Fri:

10:00 AM - 7:00 PM

Sat-Sun:

8:00 AM - 5:00 PM

Closed for lunch from 12-12:30 p.m. on Saturday and Sunday.

Same Day Clinic holiday hours: New Year's Eve/New Year's Day/Memorial Day/Labor Day/Christmas Eve, 8 a.m.– 3 p.m.
July 4/Thanksgiving/Christmas Day, closed.
Providers