Need to make an appointment?
Podiatry in Fairmont, Minnesota
The Podiatry experts at Mayo Clinic Health System in Fairmont provide expert care to all ages, from children to adults, for common to complex problems of the skin, muscles, ligaments, nerves and bones of the foot and ankle.
Schedule your next Orthopedics, Sports Medicine and Podiatry appointment online with Patient Online Services.

New to Mayo Clinic Health System? Create an online account now.
Common conditions treated include:
Arthritic conditions

Osteoarthritis — the most common type of arthritis, osteoarthritis involves wear-and-tear damage to your joint's cartilage — the hard, slick coating on the ends of bones where they form a joint. Cartilage cushions the ends of the bones and allows nearly frictionless joint motion, but enough damage can result in bone grinding directly on bone, which causes pain and restricted movement. This wear and tear can occur over many years, or it can be hastened by a joint injury or infection.
Osteoarthritis also affects the entire joint. It causes changes in the bones and deterioration of the connective tissues that attach muscle to bone and hold the joint together. It also causes inflammation of the joint lining.
Rheumatoid arthritis — In rheumatoid arthritis, the body's immune system attacks the lining of the joint capsule, a tough membrane that encloses all the joint parts. This lining (synovial membrane) becomes inflamed and swollen. The disease process can eventually destroy cartilage and bone within the joint.

Pediatric conditions
Wound care
We offer both surgical and non-surgical treatment for the above conditions. Our goal is to work with you on an individualized diagnosis and treatment plan to get you back on your feet quickly and pain free.
Locations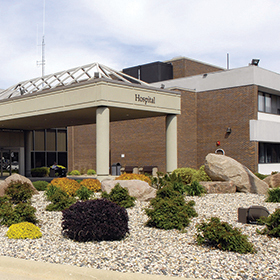 Hospital and Clinic
800 Medical Center Drive, Fairmont, MN 56031
Clinic Hours:

Mon-Fri:

8:00 AM - 5:00 PM

Clinic hours subject to change on holidays.