Need to make an appointment?
Sleep Medicine
What Is Sleep Apnea?
We know that millions of Americans suffer from sleep apnea. But what is sleep apnea? This short video will help explain the condition.
Sleep Medicine
Do you have trouble sleeping? Are you tired all day, even after what you think is a good night's sleep? Has anyone ever told you that you snore or stop breathing while you sleep?
If you answered yes to any of these questions, you are not alone. More than 50 million Americans are poor sleepers. But sleep disorders can be diagnosed and managed. Our sleep lab can help make a positive difference in your sleep.
We are accredited by the American Academy of Sleep Medicine and provide comprehensive testing for several sleep disorders:
Idiopathic daytime hypersomnia
Nocturnal seizure disorder
Periodic limb movement disorder
If you are having sleep problems, talk to your primary care provider or call us at the number below to set up a consultation with a sleep specialist.
Locations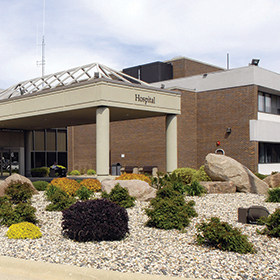 Hospital and Clinic
800 Medical Center Drive, Fairmont, MN 56031
Clinic Hours:

Mon:

8:00 AM - 5:00 PM

Tue:

8:00 AM - 6:00 PM

Wed-Fri:

8:00 AM - 5:00 PM

Clinic hours subject to change on holidays.
Providers