Mayo Clinic Store
The Mayo Clinic Store is committed to serving your special health care needs by offering a full range of medical supplies and products. The products we offer are carefully chosen for reliability and value, and include a wide range of medical and post-surgical supplies, health care aids and health information products. Located just inside the clinic entrance in Fairmont, we are pleased to offer:
Nebulizers

Vanicream skin care products
The Mayo Clinic Store in Mankato offers oxygen services and the Lifeline Program. If you would like information about these services, call 507-594-2689 or 1-800-327-3721 ext. 2689 (toll-free).
Locations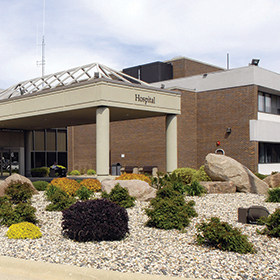 Hospital and Clinic
800 Medical Center Drive, Fairmont, MN 56031
Clinic Hours:

Mon:

8:00 AM - 5:00 PM

Tue:

8:00 AM - 6:00 PM

Wed-Fri:

8:00 AM - 5:00 PM

Clinic hours subject to change on holidays.
Hours:

Mon-Fri:

9:00 AM - 5:00 PM