Need to make an appointment?
Mammography
Mammography in Chippewa Falls, Wisconsin
Early detection saves lives.
Mammograms play a key role in early breast cancer detection and help decrease breast cancer deaths. Undiagnosed breast cancer can lead to serious complications and even death. In addition to regular breast self-exams, a mammogram is the most accurate method available to detect breast disease when no symptoms exist.
Schedule your mammogram online with Patient Online Services.
New to Mayo Clinic Health System? Schedule with our Online Screening Form.*
*Have your insurance information available, and plan for five to 10 minutes to complete.
Mammograms can't wait.
And they don't have to. When your breast health is a concern, you need fast, accurate answers only expert medicine and the latest diagnostic technology can provide. With convenient access and high-quality 3D mammography images, get your results faster at Mayo Clinic Health System.
Locations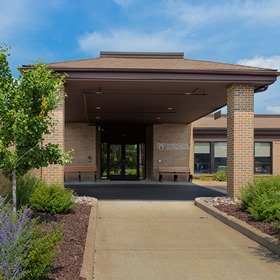 Clinic
611 First Ave., Chippewa Falls, WI 54729
Hours:

Mon-Fri:

8:00 AM - 4:00 PM