Need to make an appointment?
Mammography
Mammography
Mammography is an X-ray exam that uses a minimal amount of radiation to reveal the internal structure of the breast. The exam can reveal changes in the breast before they are discovered by you or your provider. It often indicates whether or not a lump in the breast is cancerous. Most are not, but a biopsy is needed for confirmation.
Call 1-888-662-5666 (toll-free) to schedule your mammogram.
Why are mammograms recommended?
Mammograms are generally recommended for two reasons:
Screening: Mammography is the most accurate method currently available to detect breast disease when no symptoms exist. The American Cancer Society recommends the following guidelines for screening women who have not shown symptoms:

Women between 35 and 40: A one-time screening is recommended to provide a baseline mammogram for comparison with future screenings.
Women between 40 and 50: A screening every one to two years is recommended.
Women over 50: Breast cancer is more likely after this age. Annual screening is recommended to help in early detection of cancer.
NOTE: Screening may be recommended more frequently or at an earlier age for women with a personal or family history of breast cancer.

Diagnosis: Any woman who has signs or symptoms of breast cancer should have a mammogram. Further tests also may be used to confirm or rule out the presence of cancer.
Locations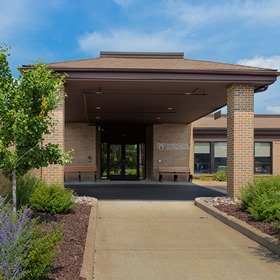 Clinic
611 First Ave., Chippewa Falls, WI 54729
Hours:

Mon-Fri:

8:00 AM - 4:00 PM