Need to make an appointment?
Social Services
Social Services staff is an integral part of the health care team and coordinate needed services to help ensure quality care for all patients. Throughout Mayo Clinic Health System - from hospice to dialysis, transitional care to nursing homes - they help patients before, during and after a hospital visit.
Their services are important because they help patients and families cope with injury, illness and other health changes and life events. Coping with these changes can be very difficult and impact the entire family system.
Social workers help patients and their families with referrals, financial arrangements and advance directives. They are also available to help patients and their families deal with emotional concerns related to long-term illness and rehabilitation, terminal illness, alcohol or other substance abuse problems, mental illness, abuse and discharge planning.
Talk with your doctor or nurse if you would like assistance from Social Services staff. Call 715-568-6136 for information.
Locations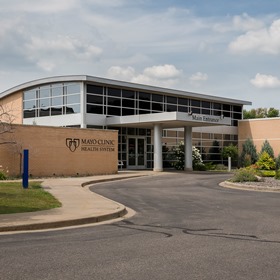 Hospital and Clinic
1501 Thompson St., Bloomer, WI 54724
Hours:

Mon-Fri:

9:00 AM - 4:00 PM