Need to make an appointment?
Medication Therapy Management
Medication therapy management in Austin, Minnesota, provides education and consultation for the medications you are taking. The result is enhanced communication with your health care provider because you better understand your medications. This creates time for you to speak with your health care provider about other medical issues rather than focusing the conversation on medications and side effects. You do not need to fill your prescriptions at a Mayo Clinic pharmacy to use this service.
During a medication therapy management consultation in a private area, a pharmacist trained in comprehensive medication reviews meets with you to discuss all of your medications, including prescriptions, over-the-counter drugs, vitamins, and dietary and herbal supplements. He or she then reviews each medication individually to determine possible side effects, negative interactions and unnecessary dosages. The pharmacist will discuss your personalized health goals and adjust medicines to best meet those goals. If medication issues are detected, he or she will work with your health care providers to make beneficial changes to your medication regimen.
You are welcome to have a caregiver or someone who helps you with your medications come with you to the consultation. Be sure to bring all of your prescription and over-the-counter medications and nutritional supplements with you.
During the consultation, you will:
Learn ways to make taking your medications simpler and easier.
Receive a private, customized medication care plan for all medications and supplements you take.
Understand the best time to take each medicine and if it should be taken with or without food.
Learn how to safely use medication devices, such as blood glucose meters or inhalers.
Understand how you may be able to reduce your medication costs by using medications appropriately, avoiding side effects and using less expensive medications.
Medication therapy management is a covered service under some government and private prescription plans. Please check with your prescription drug plan for coverage information. Your insurance is billed directly for the consultation.
If a medication therapy management visit seems right for you, talk to your care team about a referral.
Locations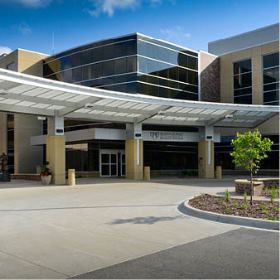 Hospital and Clinic
1000 First Drive NW, Austin, MN 55912
Clinic Hours:

Mon-Fri:

8:00 AM - 5:00 PM
Providers