Tour the birth center in Austin, Minnesota
The Family Birth Center in Austin, which provides care for low- to high-risk pregnancies, has a beautiful new unit.
The new unit features:
10 labor and delivery rooms with private bathrooms
A new cesarean section delivery suite
Enhanced comfort and privacy
An expanded family waiting area that includes amenities for families and visitors
An optimal work environment for staff
Office visits for pregnancy and post-delivery care will remain available in Albert Lea and Austin.
Take a tour of the Family Birth Center
View the video and pictures below, or call 507-434-1380 to schedule an in-person tour.
Labor and delivery room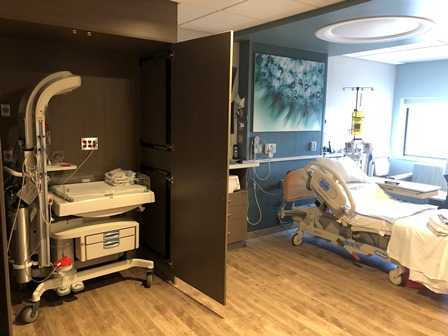 Bath and shower room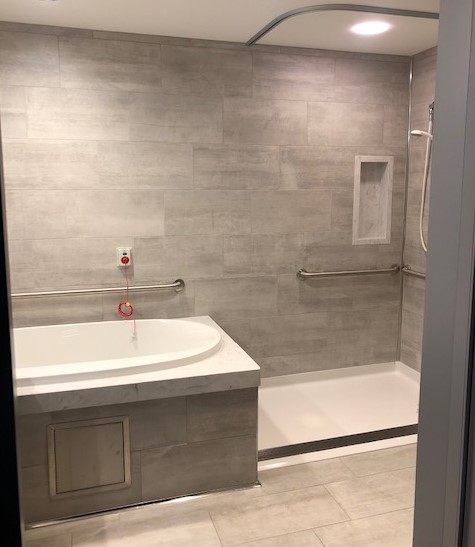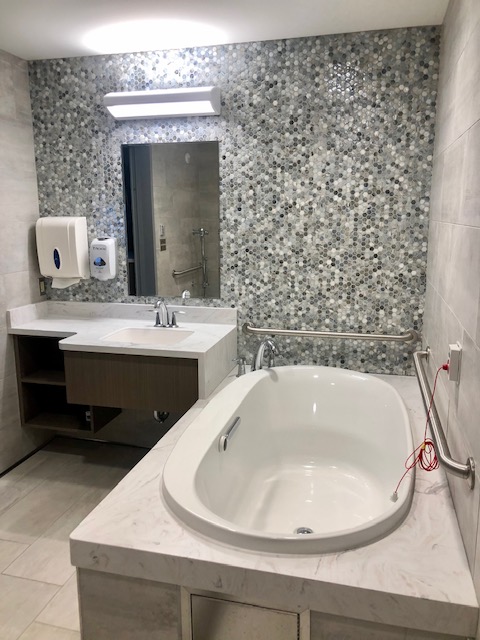 Birth center waiting room