Expert hearing & balance care
Need to make an appointment?
Audiology in Austin
Audiology is a specialized field of medicine focused on evaluating and treating your hearing and balance issues. Our team in Austin, Minnesota, is staffed by a board-certified doctor of audiology and an audiology assistant who specialize in addressing these issues in children and adults. We collaborate with specialists in Otorhinolaryngology (ENT) when needed.
Available audiology services
Diagnostic testing services include:
Audiological evaluations to identify the type and degree of hearing loss
Middle ear analysis to detect ear infections and fluid in the middle ear
Assessment to determine candidacy for hearing aids
Management of tinnitus
Follow-up screenings for newborns
Pediatric play audiometry that makes testing more child-friendly
Pre- and post-surgical evaluations for patients who are currently under the care of an ENT specialist
Advanced diagnostics, including electrophysiologic tests, including auditory brainstem response testing and otoacoustic emissions for both adults and children
Referrals for cochlear and bone anchored implants
Referrals for vestibular (balance) assessments
Custom ear plugs for swimming, noise reduction and music protection
Hearing aid services include:
Hearing aid consultations to collaboratively choose devices and accessories
Fittings that provide a 45-day trial period with multiple styles and price ranges available
Follow-up support that includes reprogramming, repairs, adjustments, cleaning and counseling to ensure satisfaction and effective device performance
Locations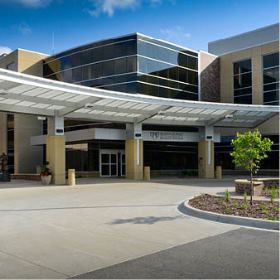 Hospital and Clinic
1000 First Drive NW, Austin, MN 55912
Clinic Hours:

Mon-Fri:

8:00 AM - 5:00 PM