Need to make an appointment?
Internal Medicine
Internal Medicine manages all aspects of an adult patient's general health care and provide seamless referrals to Mayo specialists, according to each patient's needs. Treatment includes:
Care for patients with undefined symptoms and complaints (shortness of breath, chest pain, abdominal pain, back pain, etc.) who need help in diagnosing their illness
Coordination of care from surgeons and other specialized care providers
Preventive medicine screening care (mammograms, Pap smears, routine colon cancer screening evaluations, cholesterol screening, blood pressure screening, etc.)
Collaborative care of patients with chronic medical illnesses (high blood pressure, diabetes, heart disease, emphysema, etc.) throughout the various stages of their illness
Comprehensive management of medical needs for hospitalized patients
Internal Medicine is located on the 2nd floor of the clinic.
Nurse Line: Call 507-373-2384 or toll free 888-999-2386 and ask for the Nurse Line.
Locations
Hospital and Clinic
404 W. Fountain St., Albert Lea, MN 56007
Internal Medicine Hours:

Mon-Fri:

8:00 AM - 5:00 PM
Providers
3 Providers found
Dhauna Karam, M.B.B.S., M.D.
Internal Medicine
Stephanie Lorenson, C.N.P.
Chemical Dependency Treatment, Internal Medicine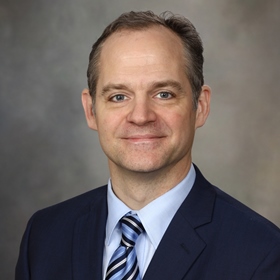 Jon Ebbert, M.D.
Internal Medicine