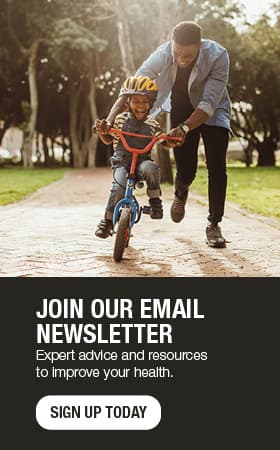 Skipping sedation: A quicker colonoscopy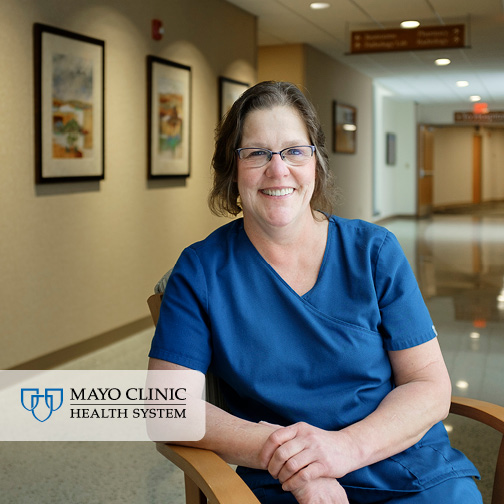 Deb Gunderson has natural curiosity and a love of medicine. It was for those reasons that the licensed practical nurse opted for a sedation-free colonoscopy when she was due to receive the important colon cancer screening.
Gunderson, 54, who works in Family Medicine at Mayo Clinic Health System, says she simply has an interest in medicine and wanted to be alert and engaged throughout her procedure.
"I just wanted to see what they saw," she says.
Jaime Zighelboim, M.D., Gastroenterology chair at Mayo Clinic Health System in Eau Claire and assistant professor of medicine at Mayo College of Medicine, performed Gunderson's screening last summer. Dr. Zighelboim reports that, while most patients still opt to use sedatives, "Almost everybody who requests to do this without sedation is very pleased and will do it again without sedation the next time they need to do it."
In many countries, sedation-free colonoscopy is the norm, he notes, explaining how it's cheaper, quicker and more efficient, as there's no wait time for a sedative to kick in nor are there expenses associated with starting an IV and administering the medicine. Sedation-free colonoscopy brings other benefits as well, including avoiding side effects from medicine given and being able to resume normal activities, including driving, almost immediately after the procedure.
"I went shopping on my way home," says Gunderson, who had a few noncancerous polyps removed, but, essentially, received a clean bill of colon health. She says she felt a slight discomfort at one point, but notes that Dr. Zighelboim used a technique to alleviate that. "I couldn't feel the rest of it at all," says Gunderson.
Having good technique and a skilled doctor is critical to making the procedure comfortable for patients, Dr. Zighelboim says. While it's not indicated in all cases, he sometimes employs a water immersion technique, which calls for infusing water into the colon to distend it as he's advancing the colonoscope, to make the procedure better tolerable for patients having the test without sedation.
"All of the gastroenterologists at Mayo Clinic Health System are very experienced and have good technique," he adds.
Colonoscopies consist of slowly and gently advancing a small flexible telescope through the anus to the end of the colon, looking for polyps, which are small, wart-like growths. Because polyps don't cause symptoms, a person wouldn't know they had them unless they had the test done.
"Most polyps are of no concern, but some of them can turn into cancer," Dr. Zighelboim says. "We can't really tell with certainty, so when we see polyps, we remove them. That's the biggest value of a colonoscopy. By removing these polyps, you reduce the chance of colon cancer going forward."
Colonoscopies take roughly 15 to 20 minutes, occasionally longer depending on certain factors. Adding sedation adds another 10 to 15 minutes.
He says he knows many patients put off the important procedure "because they're scared to death to do it after hearing horror stories that are unfounded." Dr. Zighelboim and his colleagues perform thousands of colonoscopies each year, and he assures patients on the fence that, "Tons of people have this test done, even without sedation, and do just fine."
"There's nothing to be scared of," he says.
Gunderson echoes his sentiments.
"It's not a procedure anyone looks forward to, but, boy, if it can save lives or catch something early … " says Gunderson, who has shared her experience with patients she encounters in her work. "Do it to protect yourself. Do it for your family and your kids."