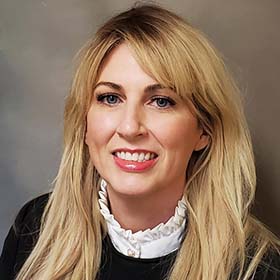 Learn more about me:
Appointment Information
Janesville, MN
Clinic
312 N. Main St., Janesville, MN 56048

Appointments
Provider's Bio
I like to work with you. I want your input. I want to know how we can work together to help you live your best life. Everyone is different and it is in the uniqueness that we can find solutions that are tailored to you. You are the captain of your ship and I am your navigator. I help guide and show you your options, but it is you who will ultimately decide your path.
I will be open and honest when I see something that may be problematic, need further investigation, or could use some improvement. I am not opposed to alternative therapies, however, just as with anything you put in the body, even natural therapies have side effects and consequences that should be monitored. I am a big fan of mindfulness, meditating, gratitude, exercise, and healthy eating as a basic foundation to good health.
On a personal note, I am an avid reader. I read something related to the medical field at least daily, as well as something to stretch the imagination and keep my sense of childlike wonder. I am a huge Harry Potter fan and not ashamed to admit it. Some of my other favorite authors are Jeff Wheeler, Katherine Arden, Kate Quinn and countless others. I'm a huge Simpsons fan, and if I could guess what I was in a past life, it would have to be a dog. I love animals in general, but the best would have to be the dog. How better the world would be if we were all a little more like a dog.
Training & Credentials
Education
Master's degree, Nursing, Bradley University, Illinois
Special Interests
Pharmacogenomics: Using genes to unlock your health.
Using food as medicine: The basics for healthy gut, weight loss, and improving fatigue and inflammation.
Skin care for all ages: Special interest in effective hydration for maturing, dehydrated skin, and collagen building and maintenance.
Find More Providers