Need to make an appointment?
Mammography in Sparta
The Radiology Department in Sparta, Wisconsin, offers full-field digital mammography for breast cancer screening in a comfortable, homelike setting. All images are sent electronically to radiologists in La Crosse for review. You typically will receive your results within one week. Women 40 and older can be screened for breast cancer.
Schedule your mammogram online with Patient Online Services.
New to Mayo Clinic Health System? Schedule with our Online Screening Form.*
*Have your insurance information available, and plan for five to 10 minutes to complete.
The advantages of digital mammography include:
Improved imaging of dense breast tissue, which is common in younger women
Decreased waste, uses less energy and eliminates the use of chemicals needed to process X-ray film
Cutting the time in half to perform a screening mammogram versus traditional film mammography
Easier access to images across health care systems and the ability to transmit images to another facility with the click of a button
Ability to correct images for overexposure or underexposure without having to repeat the X-ray
Locations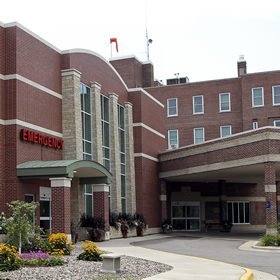 Hospital and Clinic
310 W. Main St., Sparta, WI 54656
Hours:

Mon-Fri:

9:00 AM - 4:00 PM