Need to make an appointment?
Emergency Medicine
The Emergency Department in Sparta is open 24 hours per day, 7 days a week to meet your needs. The entrance is located on the east side of the clinic building. We are a Level IV Trauma Center as designated by the State of Wisconsin.
In early 2012, we opened our brand new state of the art facility that includes adjoining two trauma rooms that can be combined into one space, if needed, and eight exam rooms. Our exam rooms have been designed to meet the special needs of bariatric patients or patients who are a physical danger to themselves or others. Highly specialized equipment is stored in moveable carts so our equipment and supplies can move to the patient's room. We are equipped with the latest diagnostic tools including a 64-slice CT scanner.
Highly skilled emergency medicine physicians and nursing staff provide care for our patients in an environment that promotes comfort and privacy.
Information:
Please call 608-269-1770
Locations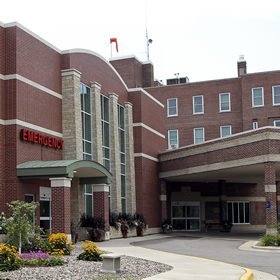 Hospital and Clinic
310 W. Main St., Sparta, WI 54656
Providers
Related Upcoming Classes and Events View More
Falls Prevention
Mankato, MN