Respiratory Therapy
If you have serious health problems associated with your lungs and ability to breathe, respiratory therapy can help.
Mayo Clinic Health System respiratory specialists work in collaboration with other specialties, such as Cardiology, to provide testing, treatments and therapies, so you can breathe easier.
Services provided include:
Artificial airway management
Asthma assessment and care
Bronchodilator testing (lung function test)
Bronchoscopy
Cardiopulmonary exercise testing
Chronic obstructive pulmonary diseases (COPD) assessment and care
Code blue and rapid response calls
Life support equipment management
Medication and aerosol therapy
Mucus removal treatment for the lungs
Oxygen therapy
Pulse oximetry (determines how much oxygen is in your blood)
Visit the following pages to see related programs and services available:
Locations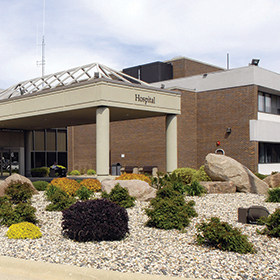 Hospital and Clinic
800 Medical Center Drive, Fairmont, MN 56031
Clinic Hours:

Mon-Fri:

8:00 AM - 5:00 PM

Clinic hours subject to change on holidays.