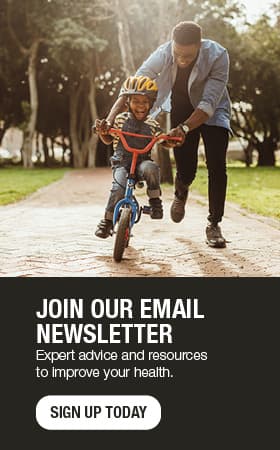 Woman heals using hyperbaric oxygen therapy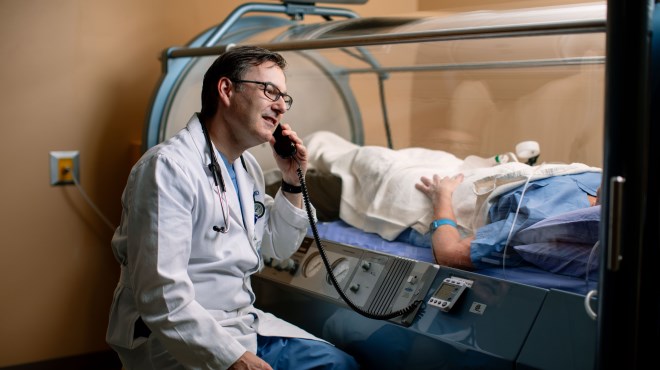 When Grace Andersen was diagnosed with leukemia five years ago at age 15, her world was turned upside down. But she was fortunate enough to discover the disease early through her high school blood drive. Grace, who is in a dental assisting program in North Mankato, Minnesota, says the Red Cross contacted her shortly after she had donated blood and strongly suggested she get a blood test.
"I felt totally normal," Grace says. "But it turns out that my white blood cell count was very high."
After a leukemia diagnosis, she needed a bone marrow transplant. In another stroke of luck, providers found a donor who was a perfect match for Grace's bone marrow, and she received the transplant.
"The transplant went perfectly," she says.
Grace was progressing well in her journey to healing. But a couple of months after the transplant, she was diagnosed with bladder cystitis, which is bladder inflammation caused by a bacterial infection.
"The doctors said the cystitis can be normal," she says. "They gave me different types of medicine, and eventually a catheter."
Her providers at Mayo Clinic Health System in Albert Lea then decided that she could benefit from hyperbaric oxygen therapy.
"We are proud to be able to offer this type of highly specialized treatment to our patients," says Michael Ulrich, M.D., Hyperbaric Medicine and Wound Care provider at Mayo Clinic Health System in Albert Lea. "It's rare for a hospital of our size to have this type of technology available. Having two hyperbaric units gives us the ability to provide this lifesaving treatment option to more patients."
WHY HYPERBARIC OXYGEN THERAPY IS NEEDED
Your body's tissues need an adequate supply of oxygen to function. When tissue is injured, it requires even more oxygen to survive. Hyperbaric oxygen therapy increases the amount of oxygen your blood can carry, which promotes healing and fights infection.
Hyperbaric oxygen therapy is promoted in saving:
Life: Hyperbaric oxygen therapy can save the lives of people with air or gas embolisms, decompression sickness or carbon monoxide poisoning.
Limb: Hyperbaric oxygen therapy can be an effective treatment for nonhealing wounds of people at risk of losing a limb or who have had a crush injury.
Tissue: Hyperbaric oxygen therapy can help repair tissue damage caused by burns, help heal muscle and skin grafts, and treat severe infections.
HOW HYPERBARIC OXYGEN THERAPY WORKS
Hyperbaric oxygen therapy typically is performed as an outpatient procedure and doesn't require hospitalization. If you're already hospitalized and require hyperbaric oxygen therapy, you'll remain in the hospital for therapy or be transported to a hyperbaric oxygen facility that's separate from the hospital.
Depending on your reason for treatment, you may receive hyperbaric oxygen therapy in one of these settings:
An unit designed for one person: In the individual (monoplace) unit, you lie on a table that slides into a clear acrylic tube.
A room designed to accommodate several people: In a multiplace hyperbaric oxygen room, which usually looks like a large hospital room, you may sit or lie down. You may receive oxygen through a mask over your face or a lightweight, clear hood placed over your head.
During the procedure, you breathe pure oxygen while the unit or room air pressure is increased to three times the normal amount. This helps the lungs gather much more oxygen than usual, which is carried through the bloodstream. This extra oxygen helps the body fight bacteria and release growth factors that promote healing, reduce inflammation, and stimulate stem cell and blood vessel growth.
LASTING EFFECTS
Grace experienced results within two weeks. "Obviously, it took some time, but I finally started having less pain and didn't need to take pain meds as much," she says.
She continued to receive hyperbaric oxygen therapy in Albert Lea, attending several sessions each week.
Aside from yearly post-transplant checkups and a weakened immune system, Grace is in good health now and looking forward to finishing her final year of education to become a dental assistant.
"My whole experience with Mayo during that time was better than I could have asked for," she says. "While living at home, trying to attend high school, going through a transplant and doing many sessions of hard chemo, I don't think I could have gotten better care."
LEARN MORE ABOUT HYPERBARIC OXYGEN THERAPY
Read Fritz Krueger's story about how hyperbaric oxygen therapy promoted his wound healing.