New nurse practitioner welcomed in Owatonna
OWATONNA, Minn. — Aicha Katty, D.N.P., recently joined the Family Medicine practice at Mayo Clinic Health System in Owatonna.
Katty earned her doctorate of nurse practitioner degree from Winona State University — Rochester. She is a member of the Sigma Theta Tau International Honor Society.
Katty has special interests in community public health, mental health and wellness, and women's health.
"I like to connect with my patients and create a positive rapport to create long-lasting and effective relationships," says Katty. "Through my education, I have learned to approach practice in a holistic manner, focusing on the person as a whole, and promoting their overall health and wellness through education and teamwork."
In her time outside of work, Katty enjoys spending time with her son, working on do-it-yourself projects, exercising and baking.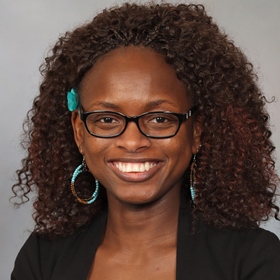 Aicha Katty, D.N.P.
Press Contact
Kristy Jacobson
e-mail: jacobson.kristy@mayo.edu
phone: 507-263-7659