Relief from
neck and back pain.
Need to make an appointment?
Spine & Neurological Surgery
Spine & Neurological Surgery
You and your family deserve the best spine and nerve care. That's why our spine and neurological surgery experts collaborate every day to give you the benefit of Mayo Clinic neurological care close to home.
The neurosurgery team's commitment to bring you the latest advances in surgical procedures helps you remain close to your home and family. We are specially trained in the diagnosis and treatment of the entire nervous system, including your brain, spinal cord and spinal column, as well as the nerves throughout your entire body. We specialize in minimally-invasive surgical procedures and revision surgeries, which are surgeries performed to correct problems from an earlier spine surgery.
---
Resources
We work closely with medical experts from these departments or areas of focus to create a personalized treatment plan just for you:
Family Medicine/Internal Medicine
Neurology
Pain Management
Physical Therapy
Mayo Clinic Resources
On-site video visits
Appointments are offered via on-site video visits, which reduce the need to travel far and enable patients to receive care close to home.
For an on-site video visit, patients arrive to the clinic and a nurse connects them with the specialist via video. The innovative technology uses a Bluetooth stethoscope, a USB otoscope and high definition cameras that can move and zoom in for a high-quality physical exam and personal conversation with the specialist.
Video appointments are currently offered at select locations in Wisconsin and Minnesota. Learn more about on-site video appointments.
Call us for more information or to schedule an appointment.
Locations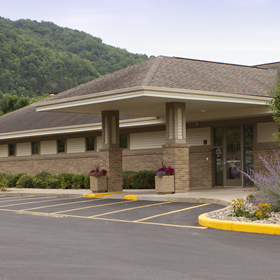 Clinic
800 E. Blackhawk Ave., Prairie du Chien, WI 53821
Hours:

Mon:

8:00 AM - 7:00 PM

Tue-Fri:

8:00 AM - 5:00 PM