Need to make an appointment?
Nephrology
If you or someone you care about has chronic kidney disease, you want to be assured you are receiving high-quality health care and the latest treatment options. Our nephrologists work closely with a team of specialists, including physician assistants, nurses, nurse educators, dietitians, and social workers, to meet your medical needs and preferences. Our goal is to provide you exceptional care and the highest quality of life possible.
Our nephrology team provides care and treatment for the entire spectrum of kidney diseases, including:
Acute kidney injury
Anemia
Blood in the urine
Bone disease
Chronic kidney disease
Complicated urine infections
High blood pressure
Hyperparathyroidism
Protein in the urine
Facility-to-facility video visits
Appointments for Nephrology are offered via facility-to-facility video visits, which reduce the need to travel far and enable patients to receive care close to home.
For a facility-to-facility video visit, patients arrive to the clinic and a nurse connects them with a specialist by live video. Our innovative technology uses a Bluetooth stethoscope, a USB otoscope and high definition cameras that can move and zoom in for a high-quality physical exam and personal conversation with the specialist.
Video appointments are currently offered at select locations in Wisconsin and Minnesota. Learn more about facility-to-facility video appointments.
---
Not all services and procedures are offered in this location. In certain cases, you may be connected to services at other Mayo Clinic Health System locations.
Locations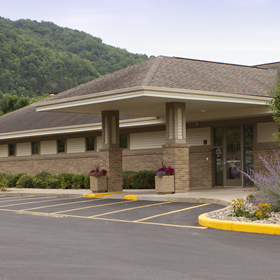 Clinic
800 E. Blackhawk Ave., Prairie du Chien, WI 53821
Hours:

Mon:

8:00 AM - 7:00 PM

Tue-Fri:

8:00 AM - 5:00 PM