Need to make an appointment?
Social Services
Social Services is an integral part of your health care team and coordinate needed services to help ensure quality care for you. They help you before, during and after a hospital visit.
Their services are important because they help you and your family cope with injury, illness and other health changes and life events. Coping with these changes can be very difficult and impact the entire family system.
Social workers assist with referrals, financial arrangements and advance directives. They also are available to help you and your family deal with emotional concerns related to long-term illness and rehabilitation, terminal illness, alcohol or other substance abuse problems, mental illness, abuse and discharge planning.
Speak with your provider if you would like assistance from Social Services.
Locations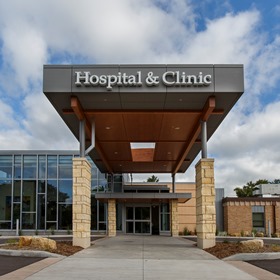 Hospital and Clinic
13025 Eighth St., Osseo, WI 54758
Hours:

Mon-Fri:

8:00 AM - 5:15 PM
Related Upcoming Classes and Events View More
Cancer Support Group
Mankato, MN