Need to make an appointment?
Family Medicine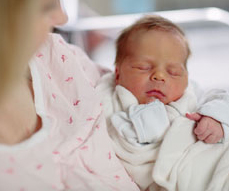 The OB Shared Care Program is an integrated health care model. Your family medicine provider in partnership with obstetricians-gynecologists (OB-GYNs) within Mayo Clinic Health System work together to deliver the best care to you during your pregnancy and delivery.
You'll receive prenatal and postpartum care from your family medicine provider, continuing to have easy access to the same provider before and after delivering your baby.

Regular prenatal visits with your family medicine provider
OB-GYN visit one (20-week visit with the OB-GYN team)

Become acquainted with one of the OB-GYN delivery providers and review prenatal care
Complete pre-registration paperwork

OB-GYN visit two (35-week visit with OB-GYN team)

Discuss delivery options and plans

Routine ultrasounds and tests at your primary care clinic

You'll receive the majority of your care from your family medicine provider, including prenatal and postpartum care.
Adds value, service and access to OB and pediatric specialists for labor and delivery.
The labor and delivery units were designed especially for new mothers and their families.

A hospitalist or nurse practitioner from Mayo Clinic Health System will provide care while you're in the hospital. The care will be transitioned to your family medicine provider upon discharge. If you choose to circumcise your baby boy, please discuss this with your family medicine provider prior to delivery.

The birth center staff is more than happy to help you in arranging your follow-up postpartum and newborn care. Please remind staff you are part of the OB Shared Care Program and share the name of your family care provider. Staff will assist you in scheduling follow-up appointments and continued care at your primary care clinic.

You're eligible if:

You have established care with a family medicine provider at a participating Mayo Clinic Health System site.
You receive regular prenatal care and lab work as recommended by your family medicine provider.