Need to make an appointment?
Genetic Counseling
Genetic Counseling
Determine your risk of developing certain diseases, as well as screening and preventive treatment with genetic counseling at Mayo Clinic Health System in Menomonie.
Many health conditions have a genetic link. A gene is like an instruction manual for your body that tells your body how to function, develop and stay healthy. Some health conditions are almost completely determined by your genes, while others you may develop because of your environment.
Empowered to live a healthy life
Our genetic counselors work with you from start to finish, navigating the complexity of genetic testing by recommending genetic testing that is right for you to understanding your results — empowering you to live your best life.
Locations
Hospital and Clinic
2321 Stout Road, Menomonie, WI 54751
Hours:

Mon-Fri:

8:00 AM - 5:00 PM
Providers
2 Providers found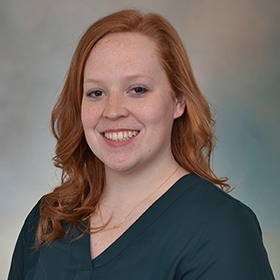 Rachel Keppers, M.S., CGC
Genetics (Inherited Diseases)