Need to make an appointment?
Pain Medicine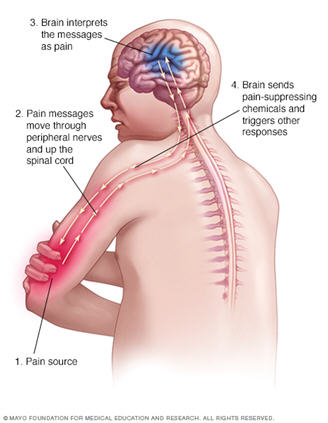 If you have chronic pain due to degeneration of the spine, a ruptured disc, cancer or other conditions, we are here to help. Our team of experts from a variety of specialties at Mayo Clinic Health System in La Crosse work together to ensure we're meeting all of your needs — addressing not only your condition, but also the pain you're experiencing.
We offer a wide range of advanced therapies to address complex pain, including pain rehabilitation and management, injection therapies, implants and drug treatment.
Our goal is to provide treatment that will:
Reduce or eliminate your pain
Increase your stamina and strength to improve functionality
Improve your sleep, work, leisure activities and overall quality of life
We treat your pain resulting from a variety of conditions, including:
Cancer or cancer treatment-related pain
Certain forms of infection
Injury
Strain
Surgical complication
Call us today to schedule an appointment.
Locations
Clinic
800 West Ave. S., La Crosse, WI 54601
Hours:

Mon-Fri:

8:00 AM - 5:00 PM