Need a neurosurgeon?
We've got your back.
Need to make an appointment?
Spine & Neurological Surgery
Patient Stories
Do you or a family member struggle with chronic back pain? Or are facing a brain cancer diagnosis? It might be helpful to read about another patient's journey to ease any anxiety you may be feeling.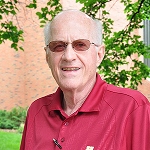 Gyles Randall was surprised to be referred to a neurosurgeon
You might expect leg and back pain with standing or walking, but that wasn't the case for Gyles. Sitting was worse. With nerve pain radiating through the lower half of his body for years, he couldn't ignore it any longer.
Read how lumbar decompression and spinal fusion are helping Gyles walk tall
.
---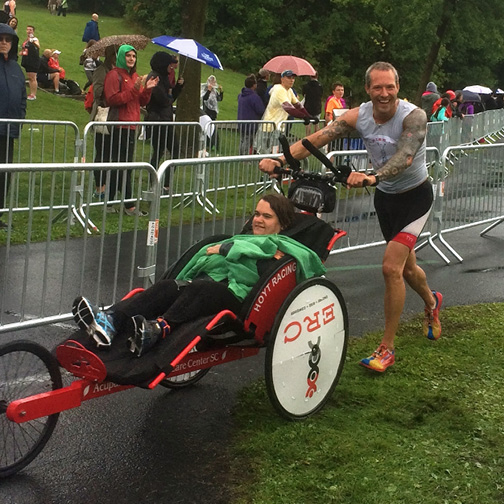 After back surgery, Jacob Nash helped a friend cross the finish line.
Anyone who's ever run competitively knows how rewarding it is to cross the finish line. Jacob Nash knows that thrilling feeling well. However, unlike other competitors, the 41-year-old marathoner crossed his last finish line within six months of having back surgery. Read how a laminectomy and diskectomy eased Jacob's pain from degenerative disk disease.
---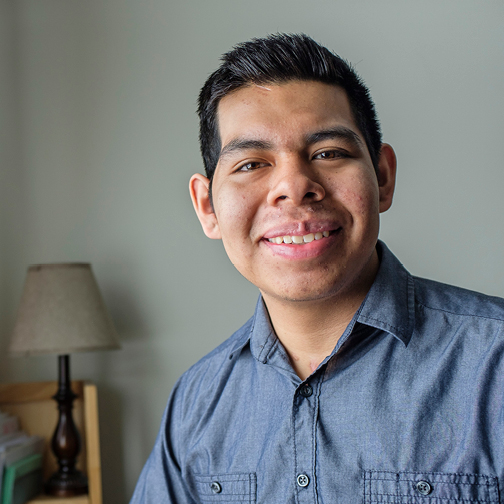 Henry Gomez got a second chance after traumatic brain injury.
After a fall in which Henry landed on his head, Henry
sustained a near-fatal brain injury and
was one or two points away from brain death. Six months later, he is making remarkable gains, engaging in favorite pastimes again and preparing for return to college. Read how a craniectomy allowed Henry's brain to heal and got him active again.
---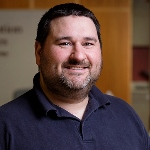 Dr. Andrew Calvin learned what it's like to be a patient
Although he spends plenty of time in a doctor's office — his own — Dr. Calvin says his eyes were opened when the tables were turned, and he became the patient, experiencing the fear of surgery. Read how becoming a patient gave him insight into patients' experiences and appreciation for those who cared for him.
---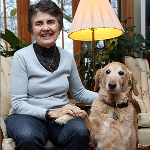 Dorothy Sorlie's unexplained symptoms caused her to lose interest
Dorothy got her life back when a diagnosis of hydrocephalus was discovered to be the root cause of her symptoms, including reduced mobility, loss of interest in activities and urinary incontinence.
Read how a shunt was implanted to drain excess cerebrospinal fluid
.