We are experiencing high call volumes:
Use your account on the Mayo Clinic app or patient portal to check symptoms, get care recommendations and make an appointment.
Need to make an appointment?
Bariatric Surgery
Success Stories
Read stories about our patients who had bariatric surgery to learn how they lost weight, decreased or quit medications, increased activity with family and friends, improved quality of life and saved money:
Kathy Schmidt enjoying life to the fullest thanks to bariatric surgery
Kathy had become a recluse due to multiple health issues and concerns about weight. "I didn't want to leave the house," says Kathy. "I didn't want to go to family gatherings. I wasn't participating in life." Kathy struggled with her weight for years and tried many different weight loss programs. She began to experience serious medical problems related to her weight. The last straw was when she was diagnosed with sleep apnea. "I had tried so many different programs before and felt like bariatric surgery was my final hope," says Kathy. Read how weight loss surgery eliminated previous health issues and helped Kathy participate in life again.
---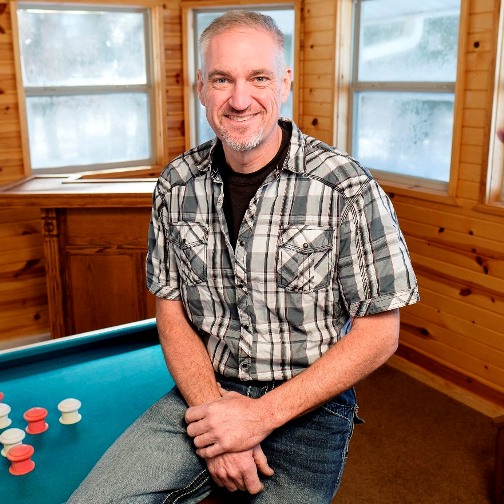 Shedding pounds, saving cash: Bariatric surgery has life-changing benefits for Scott Decker
Carrying extra pounds was costing Scott money, and the extra weight was on track to cost him a lot more. "I was spending $1,500 a month on insulin," says Scott, "I had Type 2 diabetes, sleep apnea, high blood pressure, joint pain and fibromyalgia." At 48, Scott says he knew his mounting health problems could shorten his life. He says he had tried multiple diets without lasting success, but knew he had to make a change. He reached out to Mayo Clinic Health System to explore the possibility of having bariatric surgery. Read how weight loss surgery has helped Scott lose weight and save money.
---
For herself and her family: Rebecca Ableidinger's weight loss surgery
"I've never been thin my whole life," says Rebecca. But after she had her first child in 2006, Rebecca gained a lot of weight fast. Five years and another baby later, the weight still hadn't come off. "I tried every diet out there they can sell you," she says. "I didn't have much luck with any of it." Rebecca started researching weight loss surgery. Read about Rebecca's weight loss surgery journey.
---
Tammy Freeman finds greater quality of life after bariatric surgery
After several years of researching the possibility of bariatric surgery, Tammy decided it was time to have it done when she no longer could lose the weight on her own. "About 10 years ago, I lost 100 pounds. Now, I'm nearing my 40s, and once you reach a certain age, losing weight becomes harder," says Tammy. "I thought life before the surgery was good, but I didn't realize how inactive I was until I talked with my doctor." Read about Tammy's improved quality of life after bariatric surgery.
---
Bariatric surgery, regular fitness helps JoAnn Trainor lose and keep off weight
JoAnn, 60, decided it was time to speak with her doctor about her health when her daughter asked her if she had ever considered gastric bypass surgery. She had struggled with weight most of her life and had high blood pressure, sleep apnea, prediabetes and high cholesterol. She was overweight and wanted to make a change. Then, JoAnn was accepted into the bariatric surgery program. Read how bariatric surgery and regular fitness helps JoAnn keep the weight off..
---
Weight loss surgery, healthy lifestyle helps Leslie Swoboda lose and keep off weight
Like many of us, Leslie, 54, has struggled with her weight for years. She has tried various weight loss programs, dropping pounds periodically just to regain them after falling back into old habits. That ended when she decided enough was enough. She committed to a series of healthy lifestyle changes and underwent bariatric weight loss surgery. Read how weight loss surgery made a difference for Leslie.