Need to make an appointment?
Health Promotion
Get Resources to Live Well
Eat well.
Move more.
Support your mind.
Get tools.
Visit Live Well for tips on how to stay on top of your health.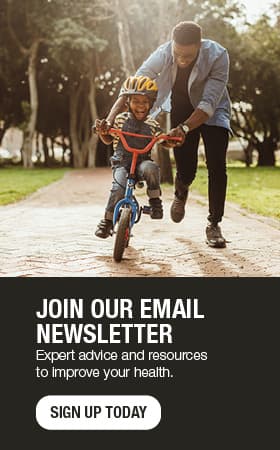 Health Promotion
You should have the opportunity to be well. That's why most of our events in Chippewa Falls or the surrounding area are free or low cost. Registration is required for many events, so please register if directed.
We promote offerings that fall into six main categories:
Community education
Fitness and weight management
Parenting resources: pregnancy & beyond
Screenings
Support groups
Youth programs
Whether you are young or young at heart, we have offerings that appeal to all. Just search for a category of interest or community near you..
Wellness Videos
In addition to our in-person events, we offer a variety of videos for community members to learn about wellness from wherever they want, whenever they want. We have a variety of videos that center around nutrition and mental wellness. We hope you enjoy them.
Other Activities
Mayo Clinic Health System supports the well-being of the community through a variety of other activities:
We annually extend Hometown Health Grants to local community-based organizations to help support innovative efforts to improve health.
We provide sponsorships through in-kind and cash donations to support smaller community events and health-promoting activities.
About Us
Mayo Clinic Health System is a nonprofit organization committed to improving the quality of life, health and well-being of our communities. We host and co-support health education programs, wellness classes, events and support groups that provide community members with information and resources on a variety of health topics. We actively partner with community organizations and agencies to create an environment that promotes the physical, emotional and spiritual well-being of those who live, work and play here.
Locations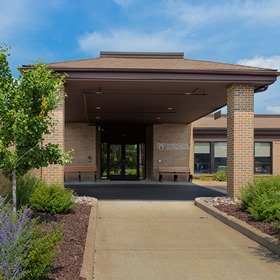 Clinic
611 First Ave., Chippewa Falls, WI 54729
Hours:

Mon-Fri:

9:00 AM - 4:00 PM