Need to make an appointment?
Geriatrics
As you age, we want to be your care partner in helping you and your family live healthy, productive lives by improving function, independence, well-being, comfort and quality of life. We can assist with setting realistic goals and achieving objectives as you age in a dignified and respectful manner.
With aging, your body has a strong and complex interdependency of multiple medical, nutritional, psychological, spiritual and social issues that are important in overall health and care. We offer a broad range of comprehensive geriatric assessments. Our interdisciplinary health care team will evaluate these assessments and assist with your ongoing needs on an individual basis.
Home Care
If you are like most people, home is the place we feel the most as ease. If your health is declining, consider home care. You or your significant other can receive high-quality basic daily living care while remaining in the familiar comfort of your own home. Learn more about home care.
Hospice
If you or a significant person in your life is faced with a terminal illness and no longer wish to pursue aggressive treatment. The goal of hospice is to eliminate pain while providing guidance and support to patients and family members. Hospice can be discontinued and resumed at any time. Learn more about hospice.
Locations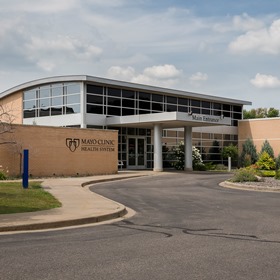 Hospital and Clinic
1501 Thompson St., Bloomer, WI 54724
Hours:

Mon-Fri:

9:00 AM - 4:00 PM