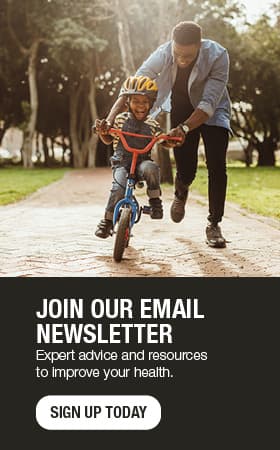 Transforming heart care with advanced treatment for atrial fibrillation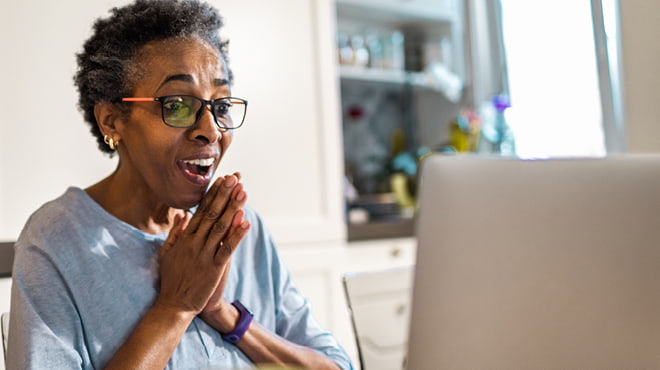 Some people may not know they have atrial fibrillation until their condition is discovered during a physical examination. For others, atrial fibrillation can have life-altering symptoms that affect their ability to perform daily activities.
Atrial fibrillation is a common type of heart rhythm disorder where the heart doesn't beat efficiently. This makes the heart unable to pump enough blood out to the body with each heartbeat.
"Atrial fibrillation is the most common cardiac rhythm disorder," says Vaibhav Vaidya, M.B.B.S., a cardiac electrophysiologist at Mayo Clinic Health System in Eau Claire. "It's extremely frequent and gets more common with age, such that by the age of 65, almost 1 in 10 Americans will experience atrial fibrillation."
Lowering stroke risk
People with atrial fibrillation are at a higher risk of stroke due to clots that form in the upper chambers of the heart. Of the strokes resulting from atrial fibrillation, 90% occur from clots originated in the left atrial appendage in the left atrium of the heart.
"The risk of stroke can be variable in patients, depending on the underlying risk factors they have," says Gurpreet Singh, M.B.B.S., an interventional cardiologist at Mayo Clinic Health System in Eau Claire.
Key risk factors for stroke in atrial fibrillation include age; gender; high blood pressure; prior history of stroke; and chronic health conditions, including congestive heart failure and diabetes.
Anticoagulant medications, like warfarin, are the first line of treatment for stroke prevention in atrial fibrillation. If these medications are not well-tolerated by patients, a minimally invasive procedure, called left atrial appendage occlusion, is available to treat the condition.
"The biggest benefit is that we can do these procedures locally," says Dr. Vaidya. "It's hard to travel long distances for medical care, so we are happy to be able to offer these treatment options here now for our patients."
Left atrial appendage occlusion
A procedure new to Mayo Clinic Health System provides an alternative to long-term blood thinner medications to reduce the risk of stroke for people with atrial fibrillation. Left atrial appendage occlusion involves implanting a device to close the left atrial appendage, sealing the pouchlike extension of the heart. This decreases the risk of blood clots from entering the bloodstream and traveling to the brain or heart, causing a stroke.
This minimally invasive cardiac catheterization procedure is done percutaneously, or through the skin, and does not require the chest to be opened to complete the procedure. This leads to a faster recovery time for patients, and they can leave the hospital the next day.
"Due to the quick recovery and percutaneous nature of this procedure, it is tolerated by patients very well," says Dr. Singh. "It's a good option for patients who are not able to tolerate blood thinners or anticoagulation medications, and are having atrial fibrillation."
Multidisciplinary approach
People with atrial fibrillation who are candidates for new procedures are cared for by a multidisciplinary team that consists of cardiovascular surgeons, cardiac electrophysiologists, implanting cardiologists and general cardiologists, as well as a team of coordinators. This team collaborates to determine the best path of care for patients using cardiac imaging and independent assessment.
"This is an innovative approach of collaboration between different disciplines coming together to treat the same pathology and achieve excellent results, says Nishant Saran, M.B.B.S., a cardiac surgeon at Mayo Clinic Health System in Eau Claire.
Hybrid ablation
In patients who are symptomatic for atrial fibrillation, restoring the heart's proper rhythm is the best option to alleviate those symptoms. For some patients, this can be achieved through medications. However, for patients who fail the medical therapy, or have side effects from the medication, restoration of normal rhythm can be achieved through a procedure called ablation.
During ablation, a catheter is advanced inside the heart through the groin area, allowing cardiac tissue to be ablated from within. Ablation stops the generation of abnormal electrical signals in the heart and keeps the heart in normal, or sinus, rhythm.
Ablation may be performed through open-heart surgery, when surgeons create a series of lesion sets within the heart to stop the generation of abnormal electrical signals.
For people who stay in atrial fibrillation persistently, ablation alone is successful half of the time and may be too invasive. A new type of ablation, called hybrid ablation, combines the best of the cath lab ablation and open surgical approach.
Hybrid ablation is an option for people with atrial fibrillation that's hard to manage or who have been in atrial fibrillation for more than a year, says Dr. Vaidya.
The first part of the procedure is performed by surgeons with a scope inserted through a small incision under the breastbone to ablate the back side of the heart, followed by closure of the left atrial appendage.
In the second part of the procedure, catheter ablation modifies the tissues on the inside of the heart.
The two-part procedure allows for a whole-heart approach for patients with persistent atrial fibrillation to return to normal rhythm with excellent results and faster recovery.
"We're combining the percutaneous aspects of the procedure done in the cath lab with the minimally invasive surgical approach, and providing the best outcome possible to our patients," says Dr. Saran. "Everything is about delivering the highest-quality care to our patients, and that's where this procedure is very remarkable. And it's a game-changer."
Mayo Clinic Health System staff bring the knowledge and expertise of Mayo Clinic to communities in southern Minnesota, western Wisconsin and northeastern Iowa to ensure patients receive world-class health care close to home. Our care teams use advanced technology to identify trends; develop new procedures, diagnostics and next-generation care models; advance medicine; and provide healing today and in the future.