Posted By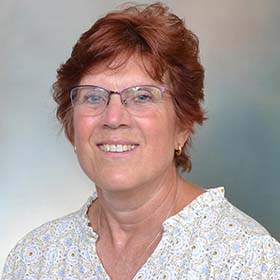 Yuck, I have the flu — now what?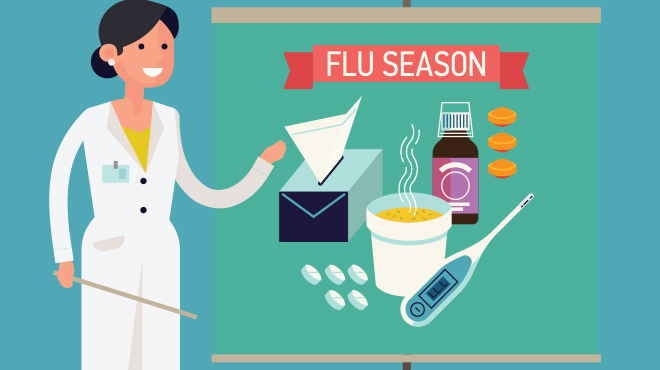 Got the flu? Don't worry quite yet. Most people who get the flu can treat themselves at home and often don't need to see a provider.
There are ways you can self-manage the flu:
Hydrate.
Be sure to drink plenty of liquids, such as water, juice and warm soups, to prevent dehydration.
Rest.
Catch up on your sleep to help your immune system fight off the infection.
Medicate.
Generally, you'll need nothing more than bed rest and fluids. You also may consider an over-the-counter pain reliever to reduce some of the aches associated with the flu. But in some cases, your doctor may prescribe an antiviral medication. If taken soon after you notice symptoms, the medication may shorten your illness by a day or so and help prevent serious complications.
If you get the flu, it's important to take certain measures to ensure it doesn't spread to others around you:
Wash your hands.
Thorough and frequent hand washing or an alcohol-based sanitizer are effective ways to prevent the spread of germs.
Contain your coughs and sneezes.
Cover your mouth or nose when you sneeze or cough, and wash your hands after. To avoid contaminating your hands, cough or sneeze into a tissue or into the inner crook of your elbow.
Avoid crowds.
By avoiding crowds during the peak of flu season, you may reduce your chances of infection and spreading to others. If you're sick, stay home for at least 24 hours after your fever subsides to lessen your chance of infecting others.
If you have flu symptoms and are at risk of complications, see your health care provider right away.
If you need medical care, using Express Care Online is an excellent option for getting a quick response. You identify your symptoms by answering a questionnaire, and a nurse practitioner or physician assistant reviews your answers, responds with treatment advice and shares some education to help you understand what to do.
To access Express Care Online:
Log in to your Patient Online Services account or through the Mayo Clinic App.
If you're using the web-based portal, click on the "Get Care Now" button and select "Start Visit" in the Express Care Online area. If you're using the Mayo Clinic App, tap on the "More Options" icon (the three dots next to your name) and then tap "Express Care Online" in the "Get Care Now" section.
Follow the online instructions, selecting "Influenza symptoms" as your reason for the visit. You'll receive a response within one hour if you submit your questionnaire between 8 a.m. and 7 p.m. CST. If you submit outside of these hours, you'll receive a response by 9 a.m. the next day.
In this video, Adela Taylor, M.D., Allergy and Asthma, explains treatment options for upper respiratory infections, including colds and the flu:
Ann Bischel is a nurse practitioner in Express Care in Eau Claire, Wisconsin.
Topics in this Post