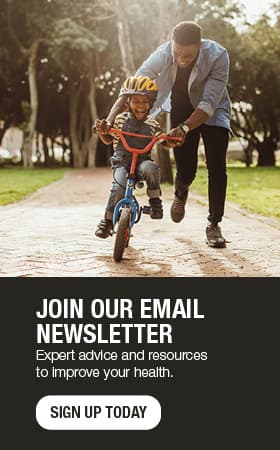 What's the big deal with carrots?
by Connie Dennis, Guest Blogger, Weight Management Services
I hate carrots. I have blamed many a failed diet on them. For some reason, I have always associated dieting with having to eat carrots. My pre-diet conversations have usually consisted of "OK, Connie. Let's do this. We are going to eat healthy, lose a few pounds and keep it off. You better go buy some carrots." I run to the store, buy carrots, and then after getting started, say to myself, "See, I don't even like these. Obviously, I just can't stick to eating healthy." Really, Connie?
When dieting, you may ask, "Why eat carrots?" According to research, including some from The U.S. Department of Agriculture, carrots are an excellent source of vitamins A, C and D, and are full of antioxidants. Carrots also are a good source of fiber and will help you feel full. They are convenient, and if stored properly, can last up to two weeks in the refrigerator. There is only one problem I can see with carrots — I don't like them!
One day, while contemplating yet another healthy eating journey, it struck me — whoever made the rule that you HAVE to eat carrots in order to eat healthy? Are there not thousands of different types of vegetables in the world? For example, there are more than a thousand different types of tomatoes. Why do I keep buying carrots, not liking them and then blame them for not being able to eat healthy? I am not going to do that anymore. I am going to celebrate eating healthy by eating green beans, beets, sugar snap peas, broccoli, potatoes, onions, spinach and peppers — the list is endless. And, the combination of different vegetables is amazing. You can eat them raw or fry, steam, bake, grill, stir-fry, boil, sauté, stew, roast, blanch and microwave them. Don't give yourself the blanket excuse of "I don't like vegetables" until you have tried them all. You may be pleasantly surprised.
So, goodbye carrots. I will always respect you for being nutritious, filling and convenient, but I won't miss you. You just keep being the wonderful, convenient, go-to veggie for millions of people who are trying to eat healthy, and I will be over here enjoying all of the other vegetables that the world has to offer.
Try some simple, yet delicious, main dish recipes using vegetables.
Connie Dennis serves in a program support role in Weight Management Services at Mayo Clinic Health System.