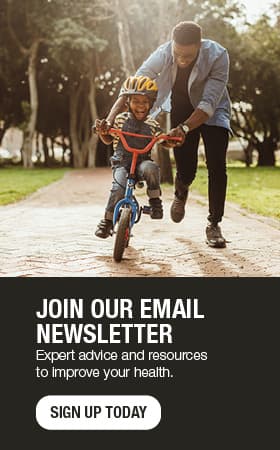 What a hospice nurse in northwest Wisconsin learned about talking turkey
by Erin Shadbolt, Home Health & Hospice nursing director, northwest Wisconsin
I was fortunate enough to have my parents visit from out of state over the holidays. Unfortunately, my dad had a serious health event, ended up in the emergency room and was hospitalized for four days.
Having worked in hospice for eight years, I felt like I had talked frequently with my parents about their wishes. My mom also works in health care and had indicated that she would not want aggressive measures if it were unlikely she would have a good quality of life. My dad had mirrored her wishes.
I thought we were all on the same page, but after my dad was admitted to the hospital, my mom and I were discussing his emergency visit. She was quite upset that my dad had told the doctor he wanted to be a full code. She felt that from previous conversations, he should have stated his wishes to be "do not resuscitate."
Do not resuscitate, often referred to as DNR or no code, is a directive that guides medical personnel to not perform CPR or otherwise try to revive a person if their heart is stopped. If there isn't a do-not-resuscitate order in place, a person is considered to be a full code and will receive all aggressive measures if their heart or breathing stops.
My dad is a healthy person in his 50s, presumably with years left ahead of him. As we discussed his code status, it was clear that my mom did not really understand why dad should be a full code at this time. She wasn't clear about telling doctors about his wishes.
This conversation made me realize that, while I understood what my parent's wishes were once they were down the road of a serious illness, we really had not discussed what it might be like leading up to that.
Here are some of the questions that I now ask myself and my parents and that you may want to ask yourself:
When should code status change?
Where do we keep our health care power of attorney documents?
What does quality of life mean to each of us?
Join us in the talk turkey challenge to share what matters the most to you about how you want to be cared for. If you were very ill, your family and health care team would respect your wishes as much as possible. But, we can't honor your choices if we don't know what they are.
Regardless of your age or current state of health, if you are over 18, it's important to create your plan and have it in writing, because the future is never certain, and anything can happen at any time. To begin creating your advance care plan, visit mayoclinichealthsystem.org/talkturkey, or call 715-464-7342.
Topics in this Post